BlackRock senior strategist optimistic markets to recover within six months
"Under the baseline scenario where there is no resurgence of the pandemic which brings further shutdowns we do expect a fairly strong recovery in the second half of this year and going forward," said Isabelle Mateos y Lago
Isabelle Mateos y Lago, Deputy Head of BlackRock's Official Institutions Group, believes a strong economic recovery is on the cards for the second half of 2020. Lago was talking in the Calcalist online conference in cooperation with BlackRock, the world's largest asset manager, and Oppenheimer Israel, a leading provider of global brokerage services to the Israeli institutional market, that focused on government debt in times of uncertainty and volatility.

"Under the baseline scenario where there is no resurgence of the pandemic which brings further shutdowns we do expect a fairly strong recovery in the second half of this year and going forward," Mateos y Lago told Calcalist. "Even under the more pessimistic forecast such as the one issued by the IMF recently you would still see the U.S. recover its December 2019 level of GDP by early 2022. Most emerging markets a little ahead of that. So until we are back at that level of activity, it is very hard to think that there will be significant inflationary pressures. Beyond that, it is more of an open question."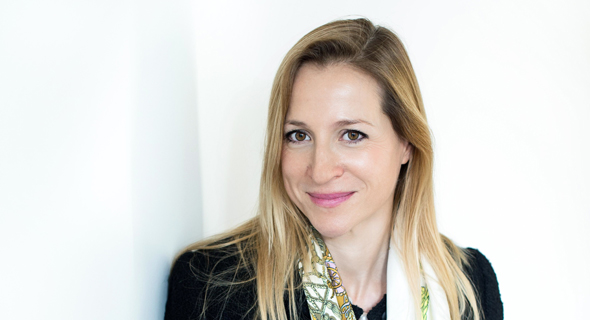 Isabelle Mateos y Lago, Deputy Head of BlackRock's Official Institutions Group. Photo: BlackRock
Mateos y Lago, who is a member of BlackRock's global operating committee and geopolitical risk steering committee, was previously chief multi-asset strategist in the BlackRock Investment Institute (BII), leading the firm's work on geopolitical risks and their market impact.
"Before the Covid-19 pandemic struck there were a lot of discussions among market commentators along the lines that Central Banks were out of ammunition and didn't have anything left in the tool kit. But they have proven massively that was not the case and that there is always more tools and you can always use the ones you have to a greater extent than you did in the past which is exactly what we are seeing," added Mateos y Lago, who was a senior official at the IMF prior to joining BlackRock. "I think there has been a generalized weakening of emerging market currencies. So of course, the countries that have been the exceptions, that are seen as safe havens, and certainly Israel is one of them, have seen appreciation pressures on the currency. So quite sensibly the Central Bank has decided to intervene to counter that appreciation so that it doesn't hurt the recovery prospects."
Watch the full interview below: