Early-stage startups and tech employees suffering the most during pandemic, says Bank of Israel research
More than a quarter of Israeli tech employees handed salary cuts during Covid-19 crisis; significant fall in seed and round A funding
There was never any doubt Israel's tech industry suffered a painful blow due to the coronavirus (Covid-19) crisis. But new numbers published by the Bank of Israel's (BOI) research department on Tuesday revealed the true extent of the hit. As of the end of May, 4.2% of all tech employees in Israel were fired since the start of the pandemic, slightly more than the 3.8% among all companies. More than a quarter, some 26%, of tech workers have had their salaries cut, far more than the 18% average among all companies.

Israeli tech companies did manage to raise $2.7 billion from VCs in the first quarter of 2020, but there was a significant increase in investment in later funding rounds (round C or later) compared to a drop in seed and round A funding. According to the Bank of Israel researchers, the reason for the drop was that VCs with money prefer to reserve it for investment in companies they have already funded in the past, to help them overcome the Covid-19 crisis rather than taking additional risks with a new startup. The BOI also believes that venture capital funds are struggling to raise money during the pandemic and that the fall in investment in startups will affect their ability to survive and develop over the coming years.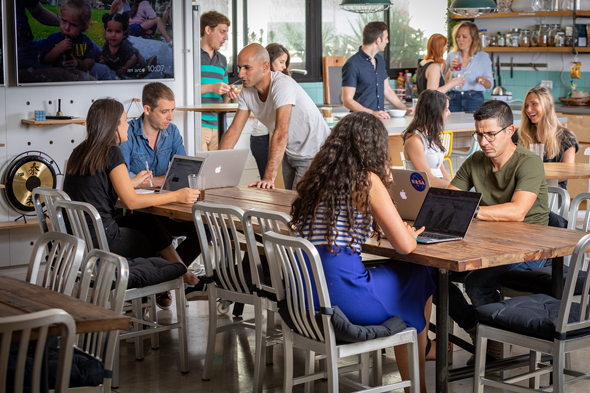 Over a quarter of Israeli tech employees have had their salary cut during Covid-19 pademic. Photo: Courtesy
The BOI found that most of the investment in the Israeli tech sector comes from foreign VCs. On the one hand, that means that the local economy would suffer only limited damage should the tech industry experience a major crisis, but on the other hand, it also means that in the case of a lucrative sale of a local company, Israel's profit would also be limited.
Israeli tech's overall contribution to the economy continues to rise, with the information and communications sector (a sector which includes most of the startups) accounting for 14% of the country's business produce in 2019. Ireland is the only country in the world with a higher percentage.
Israeli startups received $9 billion in funding from VCs in 2019, 4% of VC funding worldwide, which is 10 times more than Israel's contribution to the global GDP.
While Israeli tech employees are experiencing a rough ride during the pandemic, their companies have suffered relatively less than other sectors. According to Israel's Central Bureau of Statistics (CBS), revenue in the tech sector has fallen by an average of 14% compared to 20% among all companies. The main reason is believed to be the ability of tech employees to work from home and that some tech companies are still not at the stage in which they have a product to sell so their income couldn't have suffered.