"Many risk-taking fintech firms will falter," predicts Qumra Capital managing partner
Erez Shachar says traditional banks are losing ground to tech giants entering the digital wallet world
The finance sector provides the best investment opportunities in the wake of the Covid-19 crisis, Erez Shachar a founding partner at Israeli VC company Qumra Capital told Calcalist's Meir Orbach at 'Conference Call,' part nine in a series of online conferences organized by Calcalist tackling some of today's biggest challenges from the perspective of technology, business, and regulation.

"We are witnessing the migration to digital gaining momentum in every field following the pandemic and the same trend will take place in the field of finance, which is one of the only major sectors that have yet to undergo significant digitization and in which companies doing so are still on the periphery," Shachar said. "The finance market is bigger than all the other markets combined, that's why fintech offers companies here a huge opportunity to help make the transformation. What's more, Fintech is a very large industry that includes the classic banking world, the financing world, and the financial services world. We are seeing a lot of companies trying to emulate the banks and provide customers with credit. We are going to see a lot of noise over this in the near future. Many companies that provide financing do it with an underlying thesis that claims they possess superior technological capability to understand risks, which in turn allows them to offer better deals than the banks. Now it's the money time and we will see which companies really have the best technology and which offer extremely high risk loans."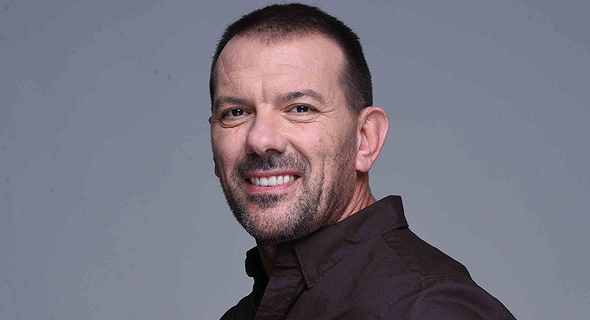 Erez Shachar, Qumra Capital. Photo: Meir Cohen

"Up until now, when we looked at companies that have given out loans, it was very difficult to understand the level of risk they were taking — and loans are ultimately a game of risk management— you need to calculate what level of risk you are taking and price the loan accordingly. When the whole market is in ascension following 12 years of growth, companies can grow very quickly and offer very high-risk loans. But when the market backtracks, as we experience a major international crisis and enter a deep recession, we are beginning to see some of these companies falter and we will be able to distinguish between those who actually managed their risk and those who took huge risks in a period of growth," Shachar added.

Where do the tech giants like Amazon, Facebook and the others enter the picture in light of the recent wave?

"The alternatives to the banks will emerge from these companies. Eventually, the large financial organizations will enter direct competition with them as we are already seeing playing out in the Chinese market. True, regulations there are different and they skipped a generation, but it is still a good indication for where we are headed," said Shachar. "Platforms like WeChat or AliPay essentially became digital wallets for everyone in China. The market is based on companies that emerged from the digital or social media sphere and have a huge user base, which they leveraged in order to become financial services providers. Ant Financial is a huge Chinese bank that is completely digital. In the future, we will see companies like Facebook, which is already taking initial steps to offer a digital wallet on WhatsApp, pose true competition to the banks."

Your fund invests in late-stage companies, in which fields do you identify the highest potential these days?

"Nowadays we are looking for companies that provide digital financial services to sectors in need of financial services that aren't directly from the banks, such as payment providers, who have seen major recent growth, with e-commerce making a decade-worth of progress in a three month period. One of our portfolio companies, Riskified, for example, provides services to the payment and e-commerce optimization field. There is a lot of space there for investing in risk-free technology since you are only providing the tech to other companies who provide the financial service," Shachar said.