Co-living is wasted on the youth, Israeli startup Willa is offering urban living for midlifers
With their kids finally out of the house, 55 and ups have the time, money and desire for a change of pace; Covid-19 only highlighted the dangers of loneliness
The coronavirus pandemic, whose death toll this week crossed the half-a-million mark, attacked a world that suffers from a severe preexisting condition - loneliness. The underlying cause may not be as straightforward to measure, but it may be even more deadly and undoubtedly has as deep an impact on its victims' daily experience. One Israeli startup thinks they have a cure for the isolation epidemic and it is tailored to the demographic that suffers most from it, adults whose children have left the nest.

Willa is part of the revolution that was made famous by brands like WeWork, Uber, and Airbnb, the idea that there is power in numbers and that sharing is often preferable to owning. But whereas most of the companies in the sphere look to early adopters in the form of trendsetting twentysomethings, Willa set its sights on an even hipper demographic.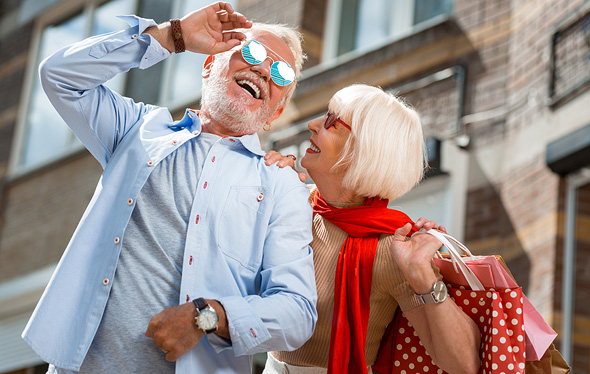 Older hipsters sightsee the city. Photo: Shutterstock

The Israeli company that was founded last year offers a novel shared-living solution for people aged 55-75, who are very tuned in, have plenty of disposable income and don't want to spend their adulthood alone in the suburbs.
Hipsters come in all ages
"Since they don't fit into any of the well-known groupings like Baby Boomers, Generation-X or Millenials, we refer to them as midlifers, or 'empty-nesters,' or the W-Generation, where the W stands for wisdom," said Asaf Engel, co-founder and CEO of Willa in an interview at the company's office at Tel Aviv's SOSA Open Innovation hub. "These are people who are well established in their careers, or top tier independent professionals or recently retired, whose children are older or may not have had children at all. They want to be in an urban setting, with people around them and an ability to pursue their interests near at hand."
Asaf Engel, co-founder and CEO of Willa. Photo: Efrat Mazor

Willa is set to open its first building in the heart of Porto at the beginning of 2021, following the completion of a successful pre-seed round in late 2019. The 3,300 square meter building will house 40 fully furnished luxury apartments, with a third of its space allocated to shared and commercial purposes. Willa places high significance on creating a community for its residents, reasoning that people don't choose to live in the center of town so they can be alone.

"Every Willa building will be made up of residential space, which our clients can make their own, and our shared spaces that include recreational and educational facilities, a health club, a wellness center, some office space with computers and recording equipment, and shared gardens," said co-founder and COO Shany Peleg. Willa will not provide medical services or enable live-in assistance. "While we put emphasis on healthy living and preventive care, we are not in the healthcare business and our target audience are not the people who require such treatment," Peleg added.

"One of the things we know contributes to a healthy and active lifestyle is intergenerational relationships. Our commercial and shared spaces will welcome the broader community to be part of life at Willa," explained Peleg. "Whether it is our coffee shop, our classes or our health center, we want to bring the city into our facility and will offer attractive discounts and services to make sure they want to be part of the Willa experience."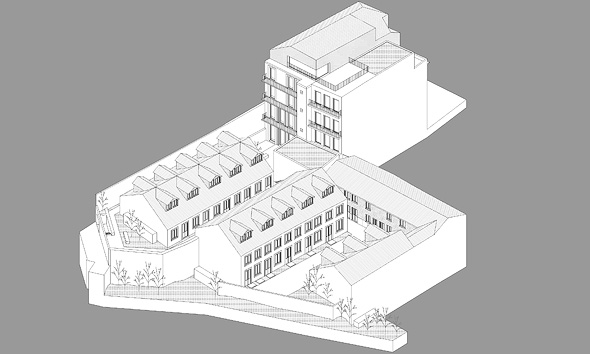 A sketch of Willa's building in Porto. Photo: Willa

Since the residents are all tech-savvy, the platform that ensures the smooth running of the entire operation and also serves to increase engagement and benefit other local businesses is the Willa App, a one-stop-shop for residents to communicate with the building's management, booking shared spaces, registering for classes and external activities, organizing events and managing payments.

"Our residents are invariably going to be early adopters, so people who are familiar and comfortable using a technological platform for time and money management," said Engel. "These are not the senior citizens that you imagine. These are people with active Instagram accounts, people who use the web to consume, and to create. These are people that local businesses will want as their patrons and local professionals will want as mentors. All that communication will take place on the app, with more features added as Willa goes international."
Willa's founding team. Photo: PR

The global expansion will happen quickly, Engel says. Willa's business model is structured so that its centers start becoming profitable after just three months of operation. The buildings are bought by private investors, with 25% of the total revenues coming from Willa's additional services. A second building, in Barcelona, is planned for inhabitation in the second half of 2021 and at least two more by the end of 2022 in London and Berlin. After that, they predict to roughly double the number of buildings every year, reaching 180 buildings around the world by 2030. Membership in Willa will enable the residents to move from one location to another, leaving their original apartment in Willa Paris and moving right into a similar one in Willa Sydney or San Francisco.
On the way to the first unicorn in the co-living space?
"I wake up every morning knowing that we're building the first unicorn in the co-living industry. The business model, based on the demographic forecast, the rise in co-living, and the purchasing dominance of our target residents assure me that we can reach $1 billion dollar valuation, even if we can only actualize one percent of the market share," said Engel.

Based on rising life expectancy statistics alone, Willa seems to have zeroed in on a winning formula. As medical technology advances and standards of living rise, people everywhere are living longer. According to the World Health Organization by 2050, 22% of the predicted nine billion people living on Earth will be 60 or older, compared to 12% in 2015. The same age group is also dominating in purchasing power. While everyone in marketing seems to be targeting the Millennials as trendsetters and future buyers, people interested in immediate growth should know that their grandparents currently outspend them by 350%, with that number only expected to rise as more people enter the age bracket. Combine that with massive growth in co-living as an alternative to home-purchase, a market that Cushman & Wakefield estimates could grow to a potential $550 billion dollar industry between Europe and the United States over the next ten years, and Willa's timing appears to be spot on.

"If you look at the existing co-living market, everyone is catering to young people, citing student debt, high rent and high cost of living in urban centers, adoption of a nomadic lifestyle and desire for companionship as push factors that will cause people to give up on some of their personal space in return for lower expenses and more flexibility and as an alternative to staying at home with their parents. But all those factors are valid for older people too. So when the kids decide to move into WeLive, Common, Ollie, or Quarter co-living spaces, their parents will be able to move into Willa," said Engel.

Asked whether the Covid-19 Pandemic has impacted Willa's plans, perhaps dulling people's interest in sharing spaces with strangers, Peleg said the opposite was true.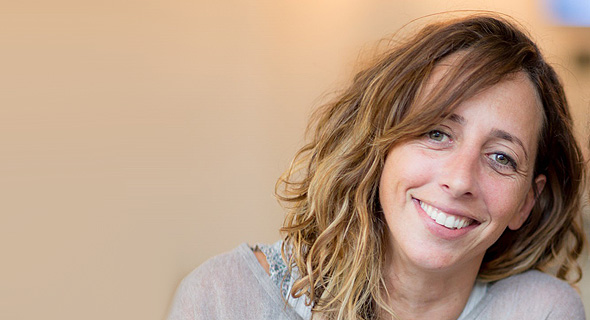 Shany Peleg, co-founder and COO of Willa. Photo: Willa

"Now more than ever, people do not want to live alone. Anyone who experienced isolation during the outbreak, will not want to experience it again and joining a community like Willa, offers them a built-in social circle and activities to make sure they are never lonely or bored," said Peleg. "It goes back to our primary goal, of helping to alleviate the isolation of older people. Studies into loneliness find that it has serious physical and mental health ramifications, with one study comparing it to smoking 15 cigarettes a day. When I envision Willa, I see it as a place my parent's generation, people who now live in New Jersey, can come to enjoy their life in New York City while they are active and engaged and also as a place I'd like to hang out in, in the future."