DiplomaTech
Romania's needs and Israel's tech capabilities fit each other like a glove, says trade attaché
Led by deal-making juggernaut Bareket Knafo, trade mission to Romania leads the way with the highest number of successful deals among all Israeli missions
Throughout last year, the Israel Economic and Trade Mission to Romania recorded a success story every other week. That is 26 instances in which deals between Israeli companies and Romanian firms and agencies were struck, with the mission initiating the initial contact and providing support throughout the process.

The Ministry of Economy and Industry operates 44 economic missions across the globe, but none registered a higher number of deals than Romania, which is perhaps somewhat unexpected considering the country's low profile in the Israeli business community. But when one speaks to the head of the mission, Bareket Knafo, it is anything but surprising that her office is achieving such success. Take, for example, her schedule for one week in June. Within seven days it included a virtual program on homeland security organized for a local law enforcement agency in cooperation with several Israeli ministries, a cyber webinar with another Romanian law enforcement agency, a major online clinic on oncology and chronic disease programs and finally another event for the agriculture sector.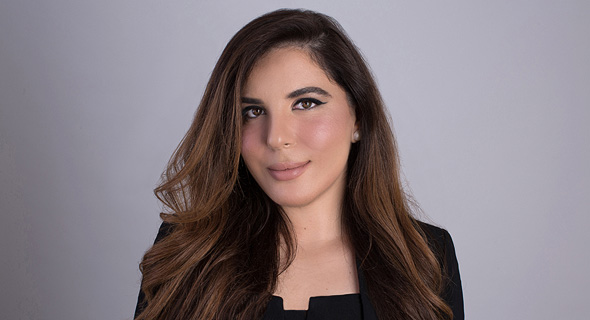 Bareket Knafo, head of the Israel Economic and Trade Mission to Romania. Photo: Noy Arkobi
Knafo and her team seemingly leave no stone unturned and have also benefited from the revival in the Romanian economy over recent years. "We are reaping the fruits of many years of hard work done by my predecessors," Knafo told CTech. "Unlike other places in Europe, where after you present an Israeli company you have to start with a sales pitch, in Romania, as soon as you say the word Israel you are already at an advantage. The image of Israel is very positive here and this is something we can build on. There is also a very high correlation between Romanian needs and Israeli capabilities. As soon as we manage to explain that to both parties, this often results in success stories. I also have a very active approach and take the initiative myself. My job here is to identify opportunities and understand the challenges that stand in the way of getting the job done while identifying the right Israeli companies to connect to local firms. By taking the initiative I'm not only closing more deals but I'm also significantly speeding up the process. So for example, after identifying an opportunity with a Romanian corporation I will make sure I'm ready to present them specific solutions from specific Israeli companies already in our first meeting."
Knafo, who has been in Bucharest since the summer of 2018, also believes her personal background contributed to her accomplishments in Romania. "The success is also perhaps related to the fact that I came to this position from a different background than most attachés. There's no doubt the Economics and Trade attachés course of the Foreign Trade Administration is excellent, but I came from the Civil Service Cadet Program of the Prime Minister's Office which I attended after completing my Master of Laws degree at Harvard Law School. So I came to this position with a different perspective and I'm trying to use that to the mission's advantage.
"Our goal is to promote Israeli technology and solutions. But as economic attachés we also have an added value," Knafo explained. "Economic diplomats are hybrids that on the one hand need to take the bigger picture into consideration, like the diplomatic relations between the countries. But on the other hand, the economic missions are somewhat like tech companies. We have certain parameters by which we are measured and certain requirements we need to meet."
Cybersecurity and homeland security were at the center of many deals in 2019, but it was the agriculture sector that brought the most success to Israeli companies.
"Around a third of all the farmers in the European Union are based in Romania and 30% of the jobs market here is in agriculture, which is six times the average in western Europe," explained Knafo. "Israeli technologies can help take Romanian agriculture to the next level, especially during the Covid-19 pandemic and with Romania experiencing its worst drought in many decades."
According to local reports, Romania is currently experiencing a dramatic rise in cyberattacks, around six times the usual number, mainly on strategic targets like hospitals. Romania dealt with a similar issue last year, with confidential medical information being stolen from several hospitals in ransomware attacks. Shortly prior to those attacks, Romania and Israel signed a memorandum of understanding on cybersecurity, during the third edition of the Romania-Israel cybersecurity forum in Bucharest.
"Romania has huge potential in cybersecurity. They are setting up a cybersecurity administration and Israel has so much it can contribute to this. Not just when it comes to closing deals but by also sharing our knowledge and in that environment promoting Israeli companies," noted Knafo.
Another Israeli company that is extremely active in Romania with the help of the mission is Verint Systems, which helps organizations simplify and modernize the way they engage customers with its Actionable Intelligence solutions.
"The economic attaché in Romania is a great example to the importance as well as financial and business potential between Israeli exporters and the attachés located globally," Verint told CTech. "Thanks to the proactive approach of Bareket Knafo with Verint, new professional and business cooperations were created in the space of cybersecurity in Romania, an area in which Verint has tremendous know-how and expertise. Verint set up almost two years ago a new R&D center in Bucharest and the partnership with the attache generates dialogue with different entities to promote Israeli export."
Romania has registered 29,223 cases of Covid-19 and 1,768 related deaths to date, with the number of infections and fatalities increasing slightly since the start of the month after the initial curve had been flattened.
"There are places in which we recognize that Covid-19 has created new opportunities for Israeli companies but there are also certainly places in which we are now required to be more creative as in many ways the market has become more competitive," said Knafo, who added that the mission has in recent months received more approaches than ever from Israeli companies.
Nevertheless, Knafo said one of the toughest parts of her job is convincing Israeli companies to give Romania a chance. Once they do, she says, they are very rarely disappointed.
"I had a lot of hard work convincing Israeli companies to check out Romania and to see how great its potential is. I think they are usually pleasantly surprised and even I was slightly surprised initially of how open the Romanian market was to Israeli technology," she said. "One of my biggest obstacles is explaining to the Israeli industry that they are in danger of missing out on a market with great potential that receives huge grants from the EU and other global organizations and has needs that are completely correlated with the capabilities of the Israeli industry. The culture isn't that different either, which makes doing business easier.
"One of the big companies we worked with asked us to tell them how we managed to create so many success stories for them in Romania while in other countries they are having a far tougher time. Of course, there is the combination of luck and timing, but I also operate according to a certain work plan which is so far proving itself to be very successful."