ClimaCell and SupPlant want to make it rain on 450 million small farmers
Combining ClimaCell's weather intelligence with SupPlant's agronomic capabilities can help millions - all they need is a third partner
ClimaCell Inc. and SupPlant announced on Tuesday a partnership that combines weather intelligence and autonomous irrigation based on the Internet of Things (IoT). The companies say that by implementing ClimaCell's technology into SupPlant's solution, farmers can gain real time insights into their crops and their needs.

ClimaCell, which boasts clients like Uber and AWS, develops hyper-accurate weather intelligence. It can tell farmers where it will rain and for how long, helping them best optimize their resources. SupPlant's autonomous irrigation system (GBI) operates in the cloud and analyses real-time data every 10 minutes to best determine the amount and time of irrigation needed for each crop.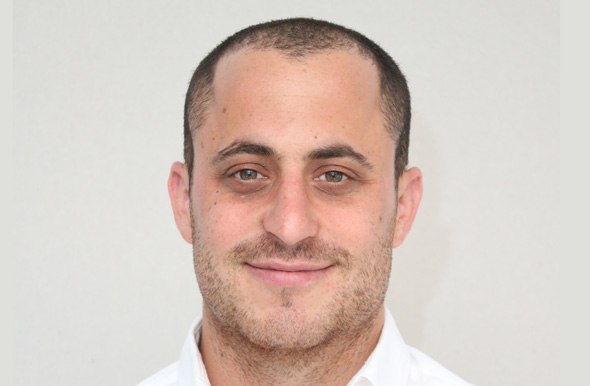 SupPlant CEO Ori Ben-Ner. Photo: Naama Perez

While SupPlant is already used by large farmers across the world, the partnership plans to help small farmers catch up. According to SupPlant CEO Ori Ben-Ner, 70% of the world's farmers are cultivating less than five acres of land, making competition difficult with the 50 million corporate growers. Additionally, farming has become more difficult due to climate change that causes extreme and unpredictable weather.

"It used to be constant and stable, but now it's becoming more erratic and it's already damaging a lot of growers", said Ben-Ner, in an interview with CTech. "They account for a large majority of the GDP in their communities and local economies. We, under the notion that our technology combined with accurate climate data is relevant… started developing a product that can help."

The companies are initially intending to start their collaboration in India and China, which are home to 290 million of the world's 450 million farmers. Eventually, ClimaCell and SupPlant plan to help all farmers who they claim are responsible for 80% of food eaten in the developing world.

However, their deployment needs a strong local player, such as a cellular company, to ensure their presence in the region. "We don't understand the languages they speak in India, or the specific look and feel that the typical Indian cell phone user wants to have," said Ben-Ner. "We have built a model that is looking for the third partner in this triangle. We're looking for the strong player that will help us go to market," Ben-Ner said.

The companies believe they can scale their solution to reach a point where farmers pay roughly $15 a year to use the system, producing a 50% growth in crop yields, spelling 700% increased profits for the farmers. With active dialogues currently taking place with companies in India and China, they hope to deploy by the end of the year.

ClimaCell has raised almost $84 million across three rounds. Israel-based SupPlant has raised a total of $15 million and has 40 employees.