Israeli government offering small businesses grants to connect to fiber-optic internet amidst Covid-19 communications crisis
Only 30% of Israeli households (800,000) have the infrastructure required to connect to fiber-optic internet, with just 6% (150,000) doing so to date
Starting next week, small businesses that connect to fiber-optic internet can apply for a NIS 1,000 (approximately $345) grant from the Israeli government after the Covid-19 pandemic exposed the country's lacking communications infrastructure.

The new initiative by the Ministry of Economy and Industry, Ministry of Finance and Ministry of Communications has a NIS 20 million budget, meaning some 20,000 businesses will be able to receive the grant.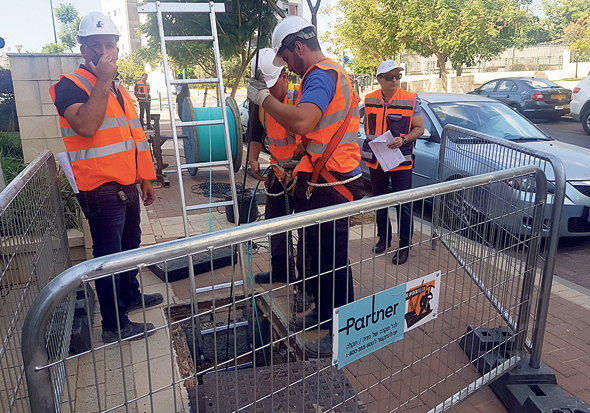 Upgrading fiber-optic infrastructure. Photo: Courtesy
"Dealing with the coronavirus across the world and in Israel, in particular, highlighted the need for quality communications infrastructures that are fast and reliable and that will allow remote work in the various industries," read the program's notes. "The use of technology will help businesses to digitally maintain and expand their business activity."
The grant will be paid to businesses retroactively upon the submission of receipts proving that the business is paying for a fiber-optic internet connection. There are six different companies currently offering the service in Israel. Only 30% of Israeli households (800,000) have the infrastructure required to connect to fiber-optic internet, with just 6% (150,000) doing so to date.
The grant is open for small businesses that employ up to 100 people and have an annual revenue of NIS 100 million.