Tech companies are abandoning their offices and shaking up the Israeli real-estate market
"They just notify the landlord that they're leaving, in some cases mid-contract, which naturally doesn't go over smoothly," says office space realtor
One of the clear victims of the coronavirus (Covid-19) crisis is the office space market, which is directly affected by labor market patterns. Any optimism that may have remained during the first wave of the outbreak, in March and April, is now evaporating against the backdrop of the growing trend of large companies relinquishing their offices and shifting to a full work from home model.

Just this week NASDAQ and TASE-listed LivePerson announced it was fully adopting the WFH model until a time that a vaccine is available. The company employs 1,300 people who occupy 6,300 square meters (almost 70,000 sq/ft) in their buildings around the world, including 350 people in the Raanana High-Tech Park. The company is estimated to save $12-15 million a year as a result of the move.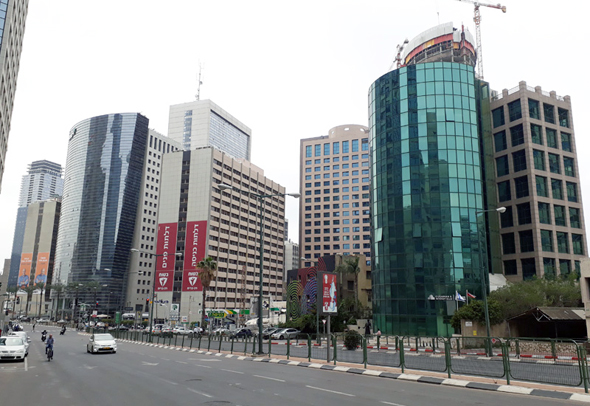 Office buildings in Israel. Photo: Arik Dori

Some believe that the job market has reached the point of no return, and that home or remote-based work will only increase. Others believe that after the coronavirus crisis is over, workers will return to the familiar office. It is clear, however, that the decisions that companies are making at this time are mostly based on economic considerations and the desire to reduce expenses, together with the desire to avoid further shocks that stem from the pandemic's further spread.

"We have already seen companies leaving 15,000 to 20,000 sq/ft spaces," said Dani Geffen, co-CEO of Exit Real Estate, which focuses on consulting and securing office space for tech companies. He said that the urge to present immediate savings has led many tech industry managers to notify property owners that they are unilateral vacating their offices. "Everyone is in a trial and error phase. Managers see giving up their office expenses as the simplest option when examining where they can save money. The problem arises when some companies feel they can make decisions alone. They just notify the landlord that they're leaving, in some cases mid-contract, which naturally doesn't go over smoothly. They assume that in the worst-case scenario that they are sued, they will be able to claim pandemic-related causes forced the move on them."

Frugality also leads companies to reduce their office space, and in the case of property that is leased for a long period of time for some companies, it means bringing in sub-tenants.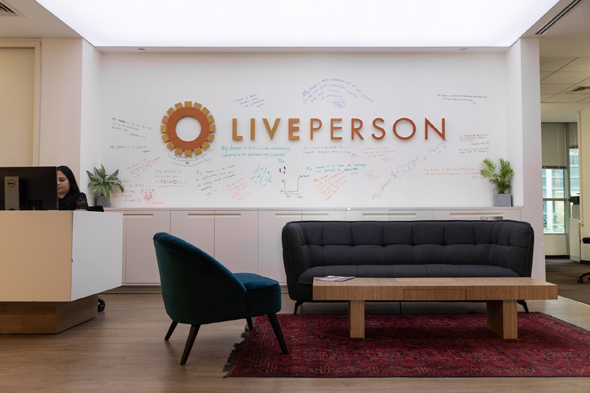 LivePerson's office in Raanana. Photo: Micha Lovton

"We get calls from companies that want to rent out half a floor or a quarter of a floor. Sometimes these are for offices in super-attractive locations that they only entered a year ago and invested thousands of shekels per square meter in renovation and design," said Geffen. "They are ready to bring in renters even at low prices. There are companies that are asking for three-quarters of what they pay in rent, as long as it brings in a tenant."

Aside from sub-leasing and shifting to work from home, companies that continued to work from offices and whose contracts are up, realize that this is an ideal time for them to upgrade their rental agreement or purchase their own office space. Companies can now find a more attractive location or a larger area for a similar sum to what they have been paying.

According to Elad Fuchs, CEO of Index Real Estate, which deals in office consulting and brokerage and is the Israeli representative of Savills Global, many companies understand that now is a good time to buy offices. While these may not be huge deals, when you add them all up it is a significant volume.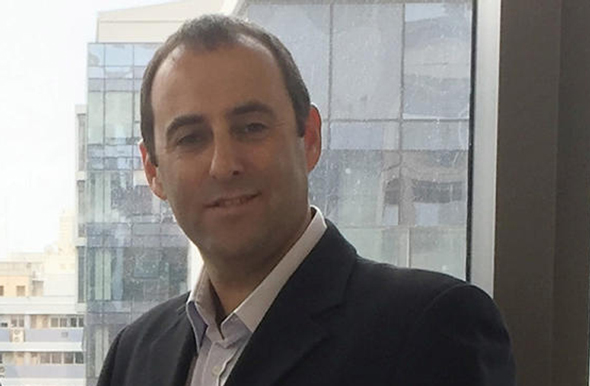 Elad Fuchs, CEO of Index Real Estate. Photo: PR

Companies are not the only ones looking for opportunities these days. According to industry estimates, property owners are split between 60% who purchased small areas, mainly from acquisition groups, and 40% who own whole properties. In both cases, there is flexibility on the part of property owners, although the large companies that a high number of assets are still attempting to maintain the pretext of business as usual, while those holding smaller spaces are already showing signs of pressure.

As opposed to property owners who are facing difficulties, the current crisis has brought with it many investors who have been left with deep pockets and are seeking to take advantage of the situation to purchase assets at basement bargain prices. People active in the real estate industry, however, say that even though there is pressure to rent or sell, property owners are not quite ready to reach such prices, at least for now.

Price reductions can also be detected among the giant companies that hold dozens of office buildings, but according to industry sources, theses companies continue to maintain a semblance of business as usual and only purpose the discounts after entering into negotiations.

Additionally, the flexibility does not have to be expressed only in the asking price and can also be reflected in renovation budgets, longer grace periods (postponement of the first rental payments), shorter tenancy leases, and direct price reductions. All of these options existed in the industry prior to the Covid-19 crisis, but are more prevalent.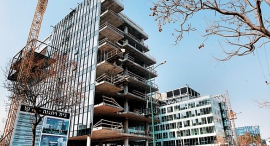 Construction in Herzliya. Photo: Amit Shaal

And what about companies that have already begun new office construction? According to realtors, some of the companies who were in early stages have frozen construction and will only proceed once they have secured tenants.

A sliver of light can be found in draft legislation that stipulates that half of the land designated for the construction of offices will be allowed to be converted into residences.

If passed, a local authority could authorize the addition of residential use to a site that was approved for office or commercial purposes by the local or provincial planning committee.

"If that happens it will be crazy. Office spaces worth about NIS 15,000 per square meter will jump in value to NIS 55,000 per square meter. That will lead to a strong influx of investors and a lot of acquisitions. Such a move would invigorate the market," Geffen said.