Can Tesla deliver on Musk's Autonomous Vehicle optimism?
Musk's claim suggests Tesla would reach level five autonomy before its main competitors, Waymo, Cruise, and Mobileye
Tesla Inc.'s Elon Musk recalibrated the world's timeline expectation for the arrival of autonomous vehicles on Wednesday by suggesting that his company is "very close" to developing level five autonomous vehicles.

Speaking via a video message at the World Artificial Intelligence Conference (WAIC) in Shanghai, Musk suggested that full autonomy in cars could arrive as early as this year. It means that vehicles would be able to navigate the roads with no human interference whatsoever, beating out Alphabet's Waymo, GM's Cruise, and Israel's Intel-Mobileye projects. While none of them has provided a firm date for their level five autonomy, all have suggested it won't be 2020.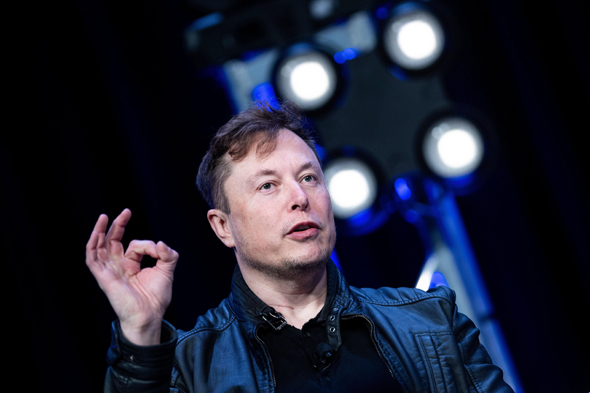 Elon Musk. Photo: AFP

Currently, most vehicles can operate safely while reaching level three autonomy - meaning that computers handle two or more functions simultaneously, such as cruise control and lane keeping. However, due to the unpredictable nature of traffic or weather conditions, humans are still required to intervene when the car encounters something it doesn't yet understand.

"I remain confident that we will have the basic functionality for level five autonomy complete this year," Musk said. "I think there are no fundamental challenges remaining for level five autonomy. There are many small problems, and then there's the challenge of solving all those small problems and then putting the whole system together, and just keep addressing the long tail of problems."

Musk's claim comes as a shock to many in the industry, particularly since it is contrary to much of what other car manufacturers are saying. Alphabet Inc.'s Waymo, which is currently providing self-driving technology at a level four capability, has admitted that its vehicles will still be relying on human intervention 'for many years'.

According to Bloomberg, General Motors Co.'s Cruise last year backed off plans to make autonomous vehicles available for hailing rides and hasn't set a new timetable for when such a service will be ready.

Mobileye CEO Amnon Shashua has flirted with the idea of introducing "autonomous transit" to Japan and Southeast Asia, but just this week the company announced plans to begin testing robotaxis on public roads in Japan only in 2021, with plans to launch fully self-driving ride-hailing and ride-sharing mobility services in 2023.

For Musk, the finishline to reach level five autonomy remains a race he intends to win.

Aside from the safety measures needed to operate without risk, autonomous vehicles also need to overcome another hurdle: public trust. Many potential customers are not yet committed to riding in a driverless car. According to a May survey by Partners for Automated Vehicle Education (PAVE), a coalition of industry players and nonprofits aimed at improving the public's understanding of autonomous vehicles, almost 75% of people think that autonomous vehicle technology is not yet ready, with 48% of Americans admitting they would never ride in an autonomous vehicle.

Twenty percent of Americans believe that autonomous vehicles will never be safe.

Elon Musk has been known to be overly optimistic. He first offered a "Full Self-Driving" feature in his Teslas in 2016, yet today riders are still required to remain fully attentive during their journeys.

We will know in the coming months whether Tesla has finally caught up with Musk's own words.