Tech leaders say West Bank annexation would be catastrophic for Israel
A panel of tech executives warns of the likely harm to befall their industry and the entire economy in the event of Israel deciding to take over parts of the West Bank
Tech industry leaders, both past and present, believe that the idea of Israel annexing parts of the West Bank is nothing short of a catastrophe and particularly now during the Covid-19 era. Dov Moran, a founding partner of Groove Ventures and the founder of M-Systems, the company behind the USB flash drive, spoke at a Calcalist conference on the price of the annexation. "The annexation is so irrelevant now. We are a country in the midst of a deep crisis. The number of casualties is not only the several hundreds of dead from the virus but the people who don't have jobs, who are desperate and being raised into poverty. A true leader thinks only of the country's problems and how to solve them, and appoints the best people to cope with the challenges. It's unacceptable that things like annexation, appointing judges, or income tax returns are the focus now. What's going through these people's minds while a million citizens go hungry?"

Moran, alongside Alpha Omega founding partner Reem Younis, attorney Maya Liquornik and former senior VP at Intel Corporation and President of Intel Israel Shmuel (Mooly) Eden spoke at a panel at the conference moderated by Meir Orbach.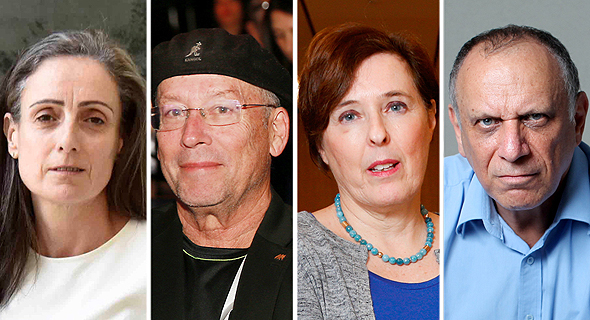 Reem Younis (left), Mooly Eden, Maya Liquornik, and Dov Moran. Photo: Amit Shaal, Orel Cohen, Sharon Tzur

According to Liquornik, Israeli Prime Minister Benjamin Netanyahu truly believes in carrying out the annexation. "When Bibi was in the U.S. in January, standing on the lawn with President Trump, I think he saw it as the fulfillment of an ideology that is very significant for him. He believes in it. He sees it as an ideological and political achievement for his base. Had the coronavirus outbreak not happened, he would have definitely gone ahead with it, now I think he really wants to, but I mostly hope that he realizes that now is not the right time from a political standpoint, an economic standpoint and a social standpoint. The public is not behind him on this. There are pressing issues to deal with and I believe and mostly hope that he realizes that," she said.

"This will be a disaster and as a tech guy, I can tell you that when you have a problem you focus on the problem alone. This is a global problem that no one has properly dealt with, production has frozen all over the world, let's just focus on dealing with that. It is clear that if we try to move ahead with annexation the economic impact will be huge. Bibi, who is a man of 'Real Politics,' understands that. If he decides to make the move just to distract the public from the other problems, then it will have a devastating effect," said Eden, formerly a senior Intel executive and currently active on the boards of several startups and chairman of the University of Haifa's executive committee.

"As a Palestinian Israeli, I think annexation will be terrible for Palestinians and for the Arab citizens of Israel," said Reem Younis, a founding partner at Alpha Omega and one of the most senior female executives to come out of the Arab Israeli sector. "We have been witnessing good cooperation between Israeli and Palestinian tech companies of late, that will all certainly disappear. We also see positive cooperation between Israel and Jordan and Israel and Egypt. I don't want to think of the possibility of the peace agreements being canceled. The society I am part of on a daily basis will be even more negatively affected. In February, unemployment in (the Arab Israeli city) Nazareth stood at 9%, now we are talking about 50%. These are people who rely on tourism and hospitality. If it goes ahead, tourism won't resume. We will witness a wave of poverty and violence, especially against women and children. Local municipalities will go bankrupt and we will experience a wave of despair caused by the economic and political situation—it's the worst possible scenario."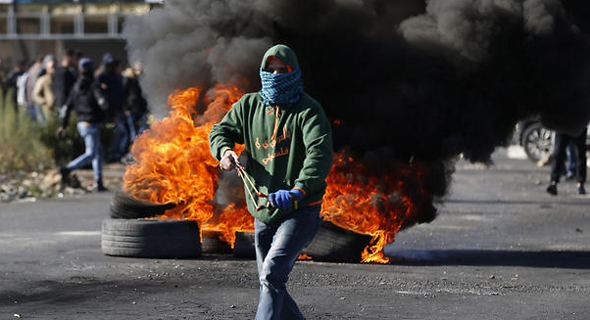 Palestinian protester in Ramalla. Photo: AFP

Eden said he fears the worst for Israel's academia, which is already struggling to maintain its spot in the academic world. "I had a chance to be exposed to it at the University of Haifa. Annexation would strike a severe blow to our forward progression. We have to acknowledge that our universities are no longer among the highest ranked and such a move would push them even lower. The idea of Startup Nation, which was nurtured by the universities, will become history. There is an agreement that a move of this sort will cause damage, the only question is how much?"

Liquornik believes Israel is heading into very difficult times and the question of how much territory will be annexed is not a critical one. "Annexation will cause harm. Of that I am certain," she said. "We are in a period of great economic uncertainty, we are standing opposite a black hole and don't know where we're heading. Even if the government's economic plan goes ahead, everyone knows it's just a bandaid in the face of deep uncertainty regarding unemployment and the deficit. I think the question of how much of the territory Israel annexes is less important, though it is clear that there is a huge difference between annexing the entire West Bank or just parts of it, the cost of annexing two million Palestinians or hundreds of thousands."

"There are other, indirect damages to the price of annexation. First and foremost is the lack of security stability. The surrounding countries are unstable and the things that Israel is initiating strengthen the ties between our enemies and are a distraction," Liquornik said. "We do not want to become South Africa and experience a boycott like it did."

Moran believes that if annexation proceeds, the Israeli tech sector will suffer a major blow. "The tech sector is not detached, we are all in this together," he said. "At the end, when there is no money, the state will draw from the tech sector. You take from those who produce capital and from the budgets that build the future."
. Photo: APU.S. President Donald Trump and Israeli Prime Minister Benjamin Netanyhau at the unveiling of the U.S. peace plan

Liquornik agreed. "We all live in the tech scene and we must realize that Israel was a unique place when it comes to technology, but the world has changed. We face competition when it comes to personnel and technological innovation. Money from funds and investors that currently arrives here, can easily go elsewhere. People will not want to invest here and will prefer other places, especially since there are plenty of worthy alternatives," she said.

Eden is particularly concerned over the possibility that the most extreme scenario, a full annexation of the entire West Bank, takes place. "The most extreme outcome is if we take over the entire territory and the Palestinian Authority decides to relinquish power. In that case, we will have the whole Palestinian Authority's economy burdening us and we will look back fondly on the current situation. It's possible that as a test case, Israel will only annex a small portion. In that case, we will not have gained territory, but still brought the wrath of the world down on our heads, which is what scares me the most," he said.