Israel Innovation Authority eases terms for protecting institutional investors' investments in tech
The minimal investment eligible for protection will be $29 million instead of the original $43.5 million minimum and several investors will be allowed to partner on a single investment
Israeli government tech investment arm the Israel Innovation Authority (IIA) announced Monday its decision to ease the terms for its plan to encourage institutional investments in early stage startups.
Per the plan, submitted for review in May, Israel intends to provide a budget to protect institutional investments. According to the update, the minimal investment eligible for protection will be NIS 100 million (approximately $29 million) instead of the original NIS 150 million (approximately $43.5 million) minimum. The maximum investment size for protection will be NIS 300 million (approximately $87 million). The state will provide up to 40% of the original investment in case of losses incurred and will charge 10% of gains.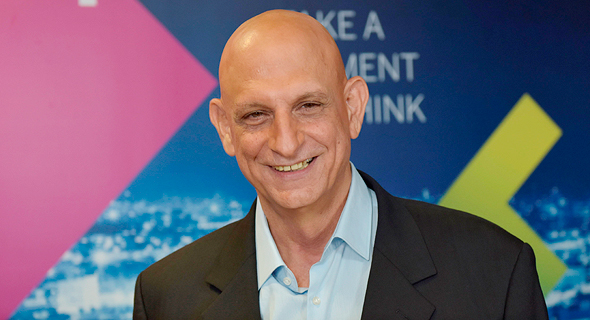 Israel Innovation Authority CEO Aharon Aharon. PHOTO: IIA
More significantly, the update will allow several institutional investors to partner on a single protected investment.
There are risks coming from several directions and IIA is working together with institutional investors and showing maximum flexibility to address uncertainties, Sagi Dagan, head of IIA's growth division, said in a statement. "This plan is not black and white and we are trying to find ways to get institutional investors involved," he added.
IIA's plan is part of a NIS 1.5 billion (approximately $436 million) program to assist Israeli startups in light of the current financial crisis caused by the coronavirus (Covid-19) outbreak. A third of the sum will be used for protecting institutional investors and another third will be handed out as grants to young companies. The rest of the money will be used to assist larger companies. The specifics of this assistance plan are still under negotiation.
While getting institutional investors to partake in tech makes sense, it can also prove very difficult, an executive in the venture capital industry who spoke on condition of anonymity told Calcalist.
"Limiting the size of investments could drive institutional investors to back young companies with a high-risk level," the executive said. "Institutional investors lack the knowledge to make such investments forcing them to depend on funds, which could be problematic," they added.
The plan also requires investors to spend at least 70% of the money within 12 months which could needlessly pressure institutional investors into bad or expensive deals, the executive said.