Israel-based Iguazio partners with SFL Scientific to speed up AI development
The partnership will help Fortune 1000 companies in sectors across finance, insurance, retail, and more
Data science platform Iguazio announced Tuesday that it is entering a strategic partnership with SFL Scientific - a data science consultancy firm. Together, the companies will help enterprises who are seeking to integrate AI into their workflows, regardless of the size or skill set of their teams.

More companies are seeking ways to develop AI solutions in their day-to-day activity to help them cut costs or work more efficiently. However, doing so can often lead to large and intimidating transformations in their workforce or operating models, such as modernizing entire infrastructures.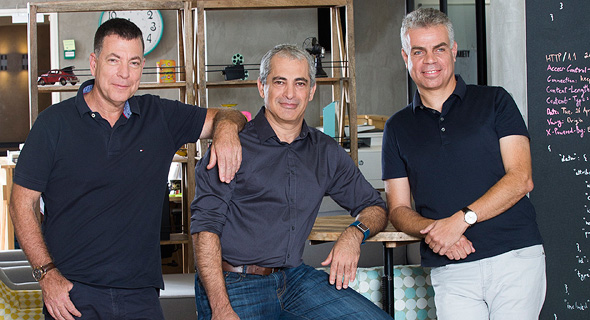 Iguazio co-founders Yaron Segev (left), Yaron Haviv, and Asaf Somekh. Photo: Yanai Yechiel

Iguazio and SFL Scientific's partnership will offer these companies a mixture of both their abilities: a more efficient data management strategy from SFL Scientific, and an effective data science platform from Iguazio.

"Until now, AI solutions at scale—harnessing data from millions of end points or running multiple models simultaneously—were a luxury only afforded by tech giants," Asaf Somekh, CEO and co-founder of Iguazio said in a statement. "This partnership will empower enterprises to equally take advantage of the promise of AI."

"The partnership with Iguazio is valuable for accelerating client deployment and production objectives in a highly efficient, cost-effective manner," added Dr. Michael Segala, CEO and co-founder of SFL Scientific.

Together, their partners include NetApp, AWS, Microsoft, and Intel.

Founded in 2014 and based in the central Israeli town of Herzliya, Iguazio offers data management services and artificial intelligence tools designed to improve the performance, security, and scalability of machine learning applications. The company also markets an open-source serverless framework that enables the development of AI applications for manufacturing, healthcare, pharma, insurance, financial services, and telecommunications. The company has raised $73 million to date after completing a $24 million funding round led by INCapital Ventures in January.