WeWork founder Adam Neumann invests $10 million in smart mobility company GoTo
GoTo lets users book on-demand rides on shared vehicles including cars, bicycles, electric scooters, and mopeds using a single mobile app
WeWork co-founder Adam Neumann, through his family office, 166 2nd Financial Services, invested $10 million in a series B funding round for Tel Aviv-based startup GoTo Mobility Ltd. (also known as GoTo Global), the company announced Tuesday.

The round, which represents a $30 million post-money valuation, also includes a $9 million shareholder loan conversion by Tel Aviv-listed Shagrir Group Vehicle Services Ltd. and other stakeholders.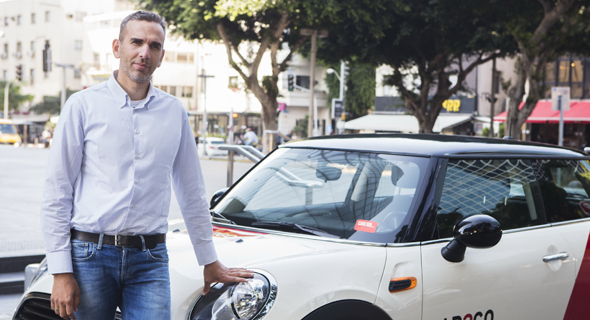 Car2Go CEO Gil Laser. Photo: PR

Founded in 2008 as car-sharing service Car2go Ltd., GoTo lets users book on-demand rides on shared vehicles including cars, bicycles, electric scooters, and mopeds using a single mobile app. GoTo currently offers its service in 12 municipalities in Israel and Malta.

Shagrir will maintain a 54.19% stake in GoTo and Neumann will get a 33% stake. A representative for Neumann will join the company's board of directors. Though Neumann will not be on the board himself, GoTo will enjoy his knowledge and experience in building big companies, CEO Gil Laser said in an interview with Calcalist.

Cowen acted as GoTo Global's sole financial advisor and placement agent on the transaction.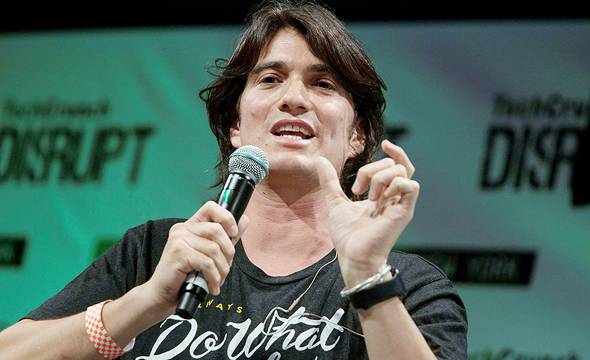 Adam Neumann. Photo: Bloomberg

Confronted with the current state of Neumann's giant company, Laser stated "he built a multi-billion dollar company with his own two hands and you cannot take that away from him." GoTo has proven its profitability potential in the past few years, nearly doubling its revenue year-over-year, he said. "Our growth is not too fast as it is based on profit made and not on capital raised," he added.

GoTo's vision, Laser said, is one product that covers all of the clients' mobility needs, offering them a variety of private transportation means. It is more convenient for users as they don't need to use several different apps, Laser explained, and, for the company, it provides a lot of data that can be used to improve the service.

Asked how GoTo handles competition from better-known brands, Laser said there was no need to reinvent the wheel. "Offering all types of vehicles in one place gives us an edge in the eyes of clients," he said. "Unlike e-scooter companies, we cannot enter a new city every couple of weeks, we enter a country once a year and we will be the biggest service provider anywhere we launch," he added. "In this sector, customers do not care about brands, they just want to get the vehicle they need."

According to GoTo's data, the company facilitated over 1.3 million rides making more than $13 million in revenue in 2019. The company is currently looking to expand to another European country and, according to Laser, demand has only grown since the beginning of the coronavirus (Covid-19) crisis, as many people prefer to avoid crowded public transportation means.