The first images from Israel's Ofek 16 satellite have been received from space
The satellite is operated by the Israel Ministry of Defense (IMoD) and Israel Aerospace Industries (IAI)
One week after its launch in early July, the Israel Ministry of Defense and Israel Aerospace Industries (IAI) have received the first high-quality images from the Ofek 16 satellite.

Ofek 16 is an observational satellite fitted with a high-quality camera manufactured by Elbit Systems. It was developed by the Space Administration in the defense ministry with the IAI being its main contractor. Following the completion of some initial tasks and tests, the ministry will soon transfer responsibilities to the Military Intelligence Corps.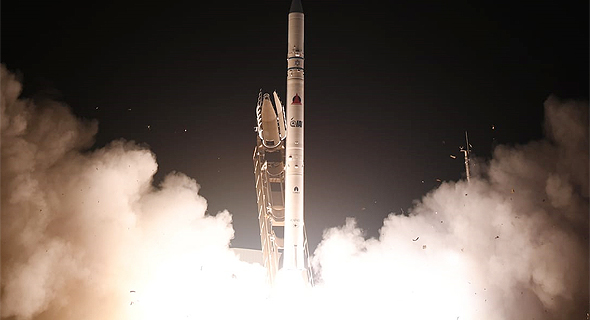 The launch. Photo: Ministry of Defense

Since the launch on July 6, the defense ministry and IAI have conducted a variety of planned tests to ensure the satellite was working and could be easily controlled from Earth. Due to its success, engineering teams will continue its tests and eventually prepare Ofek 16 for operational use.

"The images we received from the satellite are of excellent quality," said Amnon Harari, head of the Space and Satellite Administration in the Israel Ministry of Defense. "We will continue the orderly process of transferring the satellite to operational use, anticipating that over the years, the system will provide great intelligence to the defense establishment."

Boaz Levy, IAI EVP and General Manager of the Systems, Missiles and Space Group, described it as: "a landmark achievement - the result of a complex technological and operational process that reflects IAI's capabilities in the field of space, and also highlights our partnership with other defense industries."

Photos received from Ofek 16 have not been made public. They are currently being stored at the satellite's control station in Yehud, in central Israel.