Lemonade announces entry into new pet vertical as stock price flattens post-IPO hype
The new insurance product, designed exclusively for cats and dogs, joins Lemonade's homeowners and renters insurance product
Online insurance company Lemonade Inc. entered a new vertical on Wednesday, launching pet health insurance. The new insurance product, designed exclusively for cats and dogs, joins Lemonade's homeowners and renters insurance product.

"Now, pet parents in 33 U.S. states can get AI-powered, socially impactful coverage for their four-legged family members," Lemonade said in its statement.

Lemonade raised $319 million in its initial public offering (IPO) on the New York Stock Exchange at the start of July, only to see its stock price triple within the first several days of trading. The price has settled over the past week, trading between $84 and its current value at $76, giving it a market cap of $4.18 billion. Lemonade's IPO piqued the interest of Wall Street both due to SoftBank being its biggest shareholder and due to the fact that it had exceeded a $1 billion valuation as a private company.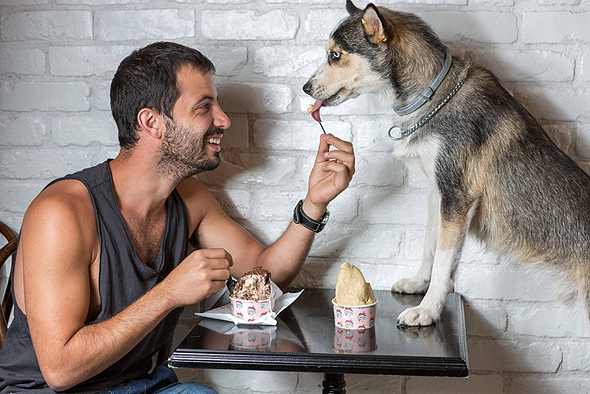 Lemonade has started offering insurance for pets. Photo: Yonatan Ben-Haim
Lemonade's pet health insurance, starting at $12 per month, is available to both new and existing Lemonade customers.
"Creating the dream pet health insurance from scratch has been a journey in design, customer experience, and empathy," said Shai Wininger, COO and co-founder of Lemonade. "As pet parents ourselves, we found the existing options to be lacking, so we built a product for cats and dogs from the ground up. This means an insurance policy that's short and easy to understand, and a user experience created with the pet, and their parent, at its core."
Founded in 2015, Lemonade offers home and renters insurance policies at a flat monthly rate that can be acquired instantly on its website. Underwriting and the handling of claims are also done digitally and automatically, without human interference, in most cases. The company employs over 300 people, around 100 of them in Tel Aviv.
Since its establishment, Lemonade has incurred losses of some $250 million and is still bleeding money while also showing rapid growth. In 2019, it tripled its revenue year-over-year to $67 million and has reported $26 million in income for the first quarter of 2020.
"The US pet insurance market is valued at a couple of billion dollars, and with the increasing number of pet adoptions coupled with rising veterinary costs, we believe this market can grow rapidly," said Daniel Schreiber, Lemonade CEO and co-founder. "Lemonade's unique take on pet health insurance couldn't be easier, or faster. This includes getting claims paid in seconds, accessing preventative care, receiving live health and wellness recommendations, and supporting animal nonprofits all from the comfort of your phone. Few insurers offer any of these features, and none offers them all."