Can a celebrity's Instagram account be repossessed to pay back a debt?
After the Israeli authorities ruled that social media accounts cannot be foreclosed, questions are raised about their monetary value and ownership
Can a celebrity's Instagram account be used as an asset from which to seize or enslave the proceeds for the benefit of someone else?

A landmark decision recently issued by Israel's Law Enforcement and Collection Authority stated that an Instagram account is not an asset that can be confiscated, even if its owner has hundreds of thousands of followers and it serves as a tool for generating revenue from advertising and 3rd-party partnerships.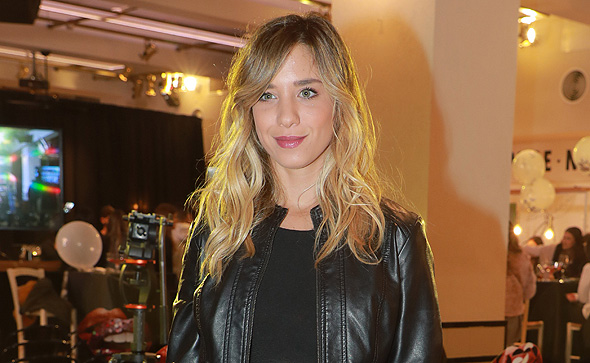 Shiran Sendel. Photo: Dana Koppel

The story unfolded after earlier this month, Israeli children's star Shiran Sendel, 33, was ordered to pay an unnamed dog-trainer NIS 50,000 (approximately $14,500) in damages after she published a defamatory post on her Instagram page suggesting that he had been violent towards one of her dogs.

The account, which has 359,000 followers mostly features pictures of the young woman. Sendel appeared in a string of popular children and teen shows and was a judge in several reality television competitions.

The defamation case, which is not unusual in today's media landscape, posed some interesting legal questions as it developed. When Sendel claimed that she didn't have the money to pay the hefty fine, the dog-trainer requested her Instagram account as a foreclosure asset.

The dog walker's intention wasn't to seek the entire inheritance of the account, but only request administration access to her digital platform.

Lawyer Guy Ofir argued that with more than 359,000 followers, the dog-trainer, his client, could use Sendel's account as a means to collect some of the debt by utilizing her platform for monetary benefits such as advertising and promoted posts. The argument was that her Instagram page was intellectual property and therefore could be deemed a foreclosure asset.

"If I can foreclose your house, or your car, or your computer… why can't I put an order on your Instagram account which is worth hundreds of thousands of shekels?" asked Ofir, in an interview with CTech. "I'm not asking for control over the account, I'm asking the authority for an order that will tell Facebook not to transfer the money (earned) to someone else. I want to know that she won't be able to change the admin and won't be able to delete followers."

Sendel, on the other hand, argued that the account is not foreclosable since it had different characteristics from a vehicle, apartment, or other more 'conventional' assets.

"As I see it, social media accounts are no less a property than a song written by a person or a car," said attorney Jonathan Klinger, speaking with CTech as an observer of the case. "They do have monetary value, they can be used to create new value and are transferable in theory, while some terms and conditions do prohibit this."

In theory, Klinger argued, social media platforms could be foreclosed as a way for people to pay off money they owe. "Theoretically, there is no reason not to allow seizure of a social media account, save for the lack of will by Facebook to cooperate with this."

The Law Enforcement and Collection Authority rejected the claim because "to the extent that Sendel generates income from operating the account, the funds are received from commercial companies without the involvement of Facebook, which owns the widget."

Sendel earns money from third party advertisers and not Facebook itself. Yet, Facebook is the one who technically owns the property - i.e. the Instagram account - and not Sendel herself. Therefore, the point is moot and the account cannot be digitally transferred away from Sendel and into the possession of the dog-trainer.
"If it will ever be ruled that social media accounts are owned by the persons who hold them, then Facebook would later be required to allow people to be able to sell them, to will them to the next of kin, and not to close them down unjustly," Klinger said.

Currently, Facebook is one of the only social media platforms to have specific laws pertaining to 'digital inheritance,' and the process of handing over digital media in the form of digital assets and the rights to human beneficiaries. Their user profiles can be memorialised at the request of a human family member in the event of a death, for example. There are currently no such processes for its subsidiary, Instagram.

According to an analysis conducted by Dashline, the average internet user has 90 online accounts. As we expect a rise in the number of these cases, we might see the process of asset forfeiture in civil cases becoming far more complicated as the years go on.

"You can have a zero-value in the real world but a lot of value in the digital world," Ofir said. "Think about Trump. How many people read his Twitter? Many companies would pay millions of dollars for that."

Guy Ofir is currently contesting the decision.