Israel-based SĀGE aims to open the 'gig economy' to the elderly
Adults over 60 can host Zoom classes to eager students all over the world
With lockdowns taking place all over the world throughout most of 2020, 33-year-old entrepreneur Esther Hershcovich discovered a brand new way to keep people of all ages entertained and stimulated.

SĀGE aims to 'foster intergenerational connections' by sharing knowledge via one-on-one classes over Zoom. Users are encouraged to browse the variety of classes and book 20-minute time slots to learn a new skill with someone from across the world. What makes SĀGE unique is its target audience of users. Each teacher is required to be over the age of 60.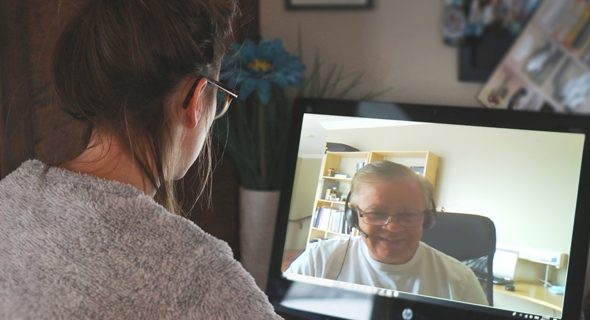 SAGE class. Photo: SAGE

"As people retire or get older, they have all this information which is a real untapped resource that no one has asked for or tried to learn from," Hershcovich said in an interview to CTech. Originally, her idea intended to bring people together by encouraging physical interactions between neighbors in surrounding areas, but when Covid-19 hit, she had to pivot.

Moving to online, class duration and price is determined by the teacher (usually between $30-100), but the service is currently giving away free 20-minute sessions to help grow its user base. Today, they've had more than 100 classes taught by SĀGEs from across the world - mainly in English - that teach classes depending on skills, experience, or expertise.

With classes being taught by 'older adults', as Herchcovich calls them, you would expect there to be a variety of themes among the categories including arts and crafts, such as watercolour painting or creative writing. However, according to SĀGE, young people have a thirst for old-fashioned lessons on everyday life.

"The most popular ones are the Excel classes. It's usually someone who has a startup and they want to fix their finances or their model, or there are people who want to learn how to use a spreadsheet… One popular class is 'How to Adult,' which teaches anything from budgeting to ironing a shirt," said Herchcovich.

She added that while young people have benefitted from the knowledge and wisdom of older teachers, the SĀGEs have been "surprisingly adaptable" at adopting 21st century technology to teach students across the world.