Covid-19 put digital transformation processes on steroids, says Checkmarx CEO
Emmanuel Benzaquen, CEO of Israel-based cybersecurity company Checkmarx, spoke Sunday with Calcalist reporter Sophie Shulman, as part of Calcalist's online conference on cybersecurity
The coronavirus (Covid-19) outbreak put digital transformation processes on steroids, Emmanuel Benzaquen, CEO of Israel-based cybersecurity company Checkmarx Ltd. said. Benzaquen spoke Sunday with Calcalist reporter Sophie Shulman, as part of Calcalist's online conference on cybersecurity.

Founded in 2006 by Benzaquen and Maty Siman, Checkmarx develops automated tools that scan code to detect security breaches. The company employs some 700 people across 70 countries but has reportedly recently let dozens of employees go in light of the crisis.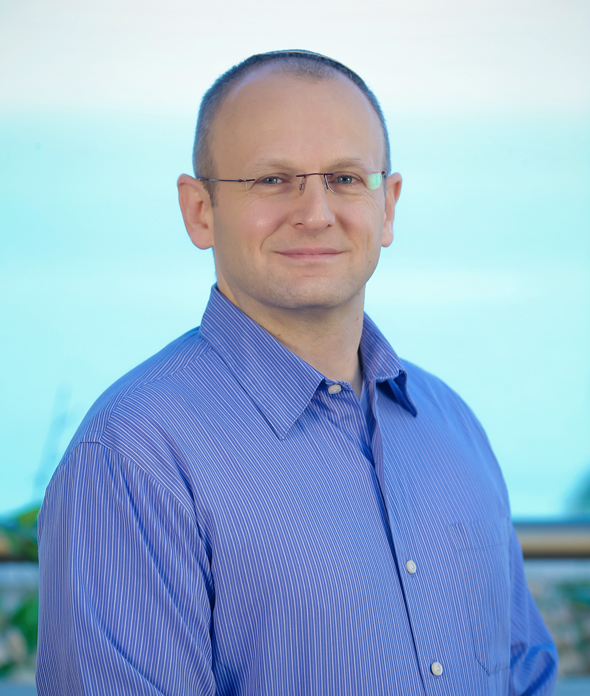 Emmanuel Bezaquen, CEO of Checkmarx. Photo: Yanai Rovcha
In April, Checkmarx was acquired by San Francisco-based private equity firm Hellman & Friedman LLC (H&F) in a deal valued at $1.15 billion.
You made an exit in the midst of a global financial crisis. How did this happen?
"It started several weeks earlier. We got a lot of offers over the years and in February we decided to see what the market was really like. We approached several potential investors and then it all just happened. Within two weeks of the first meeting, that was in-person in late February, the deal was sealed remotely."
Could you have gotten an even higher valuation should you have waited for better times?
"As far as I'm concerned it's a matter of risk management. We are building a great company and the valuation is less important. We will get a higher valuation for our next round."
What is the most dramatic change you are seeing in your market since the crisis began?
"Due to Covid-19, the industry went into shock. There was a month or two of uncertainty and it led to a slow down in acquisitions and the likes. People are now seeing it is becoming part of the norm. I don't know if Covid-19 will really be with us for much longer but we still realize we need to push forward."
How do you balance between the growing need for cybersecurity products, due in part to the massive shift towards remote work, and the fact that budgets are shrinking due to the crisis?
"It's a matter of priorities. At the end of the day, if your business uses apps, and these days there is no way around it, then your priorities change. We let companies develop code safely so it doesn't matter if you're using Zoom or any other system, anyone developing an app or offering a service through an app, needs our services. As far as we are concerned, we are at the top of the food chain."
The Israeli cybersecurity industry went into this crisis with a lot of small startups. Do you think we will see a consolidation trend in which bigger companies will buy out smaller players?
"I think we will see a lot of companies that have solid technology but are finding it difficult to reach the market. We were fortunate to already have a client base, which makes it easier for us but a lot of companies have a finished product, capital raised, and a hard time reaching the market, so I think we are going to see mergers of this type. This is an opportunity but it will bring a lot of tension into the Israeli and global cybersecurity industry."
Can you estimate how many Israeli companies will not survive?
"There are quite a few companies that will have it rough but the most basic question is how much longer this is going to last. If it takes two more years, a lot of people will be going home, but if it's all over in six months, companies are going to put things on hold, save their technologies, and wait for the right moment to enter the market."