2020 will be a successful year for hackers warns Deep Instinct CEO
Guy Caspi compares cyberattacks to the spread of Covid-19, says new tech works like a vaccine to prevent harm
"The difference between the traditional methods of cybersecurity—like firewalls or antiviruses—and today's advanced technologies are similar to the war on Covid-19: threat detection as opposed to threat prevention," Guy Caspi, co-founder and CEO of Deep Instinct Ltd. told Elihay Vidal at Calcalist's online Cyber conference. "It is like the difference between giving people vaccines to prevent the disease and just detecting that they have been infected by it. Detection is important, but not important enough. It's the same way in the cyber industry—the old technologies detect the threat, but our new tools deal with prevention. A moment before you get infected, we can tell you that there was an attempt that we thwarted and who the attacker is."

Caspi points out another parallel between where the world is today, at the height of dealing with the coronavirus pandemic, and the cyber world. "Waves of cyberattacks always follow periods of global crisis, since there are so many other significant issues to cope with. Without a doubt, 2020 will be a very successful year for hackers," he predicted.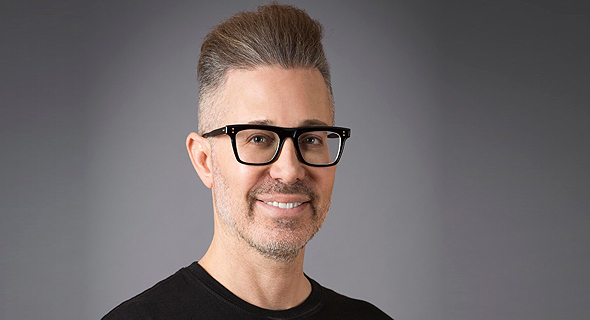 Deep Instinct CEO Guy Caspi. Photo: Nofar Hasson Hendelman

Deep Instinct develops an information security solution based on artificial intelligence and deep learning. Caspi said that the shift to work from home has had an impact on the number of cyberattacks taking place. "Working from home forces us to consume digital services in dozens of applications from the cloud thus providing increased access to hackers. If until now you were in a protected environment in the morning at work and also in the evening from home - now the challenges are new," Caspi said.

The Israel-based company raised $43 million in a series C round of funding before the pandemic hit earlier this year. The financing was led by New York-based Millenium New Horizon and London-based Unbound and participated by LG and NVidia, who also participated in the series B round. "We work within organizations and provide computer solutions for computers, operating systems, tablets, networks, and phones. At the heart of our system is a neural network that is trained to detect cyber threats and differentiate them from normal activities so we protect not only the door but all the windows, the back doors and the underground trap door too," Caspi said. He added that in the U.S. apart from the coronavirus that is rapidly spreading there is also a surge in ransomware attacks, which are paralyzing entire organizations.

"There is a significant war going on between the superpowers and at least 15 countries are involved in cyber games. This war is directly impacting the business world and its effects trickle down to criminal organizations, anarchists, and hackers. You can see the impact of cyber wars between countries on the type of attacks, their frequency, and their quality," Caspi said.