VC partner offers tips to cybersecurity startups on how to thrive amid Covid-19
Streamlining and downsizing sales teams and seeking feedback from users are worthwhile endeavors amid coronavirus days
"The current reality in which everyone is shut indoors, everything is done over Zoom and clients don't have a preference for local startups or large companies, is creating major opportunities for the Israeli cybersecurity sector," Nofar Amikam, a partner in VC company Glilot Capital Partners, which specializes in investments in the cybersecurity industry, said during Calcalist's online conference.

According to Amikam, "Israeli start-ups can streamline sales processes and build smarter products that do not require human intervention in installation and implementation."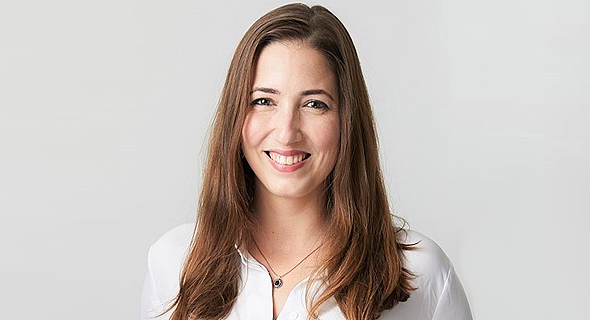 Nofar Amikam. Photo: Ofir Abe

Amikam advised startups in the Covid-19 era to reconsider the allocation of resources in sales. "Maybe you should not pursue new customers, but rather invest in retaining existing clients. It's cheaper," she said.

"High client churn rate is a red flag for investors and impacts the ability to raise capital," Amikam said. "It is important to hire people who specialize in customer retention and not necessarily in sales. That's a more appropriate course during a crisis."

Another piece of advice Amikam put forward to entrepreneurs was to use the current period to gain in-depth feedback on their product and its suitability to the market's needs. "Nowadays people have more time to answer questions like does the product really meet a need? What needs improvement? What is the degree of urgency?" Amikam explained.

"Executives that are in charge of acquiring cyber solutions, most oftern chief information security officers, are usually extremely busy because they fly a lot to participate in conferences, but nowadays they are more open to proposals to join a startup's advisory board, something that would be extremely beneficial for small companies," she said.

Amikam added that since the Covid-19 outbreak there have been changes in the "hot" sectors within the cyber industry. "Under conditions of uncertainty, most organizations think of one thing - continuity and survival. On the one hand, there are more attacks, more phishing attempts, many of them via fake emails saying things like 'you were in proximity to a verified patient,' and on the other hand not all organizations are prepared for remote work and many workers who have shifted to work from their homes use their private devices, which increases the risk of security breaches.

"The only way to solve this is to increase security, so despite the circumstances, we are seeing increased demand, especially in the field of cloud security as a result of moving to work from home. Another area that has been strengthened is identity management - how you make sure that only those who are allowed to access the various information and folders in the corporate information systems actually receive access," she added.