Study: despite Covid-19, Japanese investment in Israeli tech is on the rise
The total volume of Japanese investments in the first half of this year amounted to $472.3 million, up from $412 million in H1 2019
A new study by Harel-Hertz Investment House Ltd. (HIH), a boutique strategy and business development consulting and investment banking firm found that the first half of 2020 saw a 15% increase in Japanese investments in Israeli tech companies.

The total volume of Japanese investments in the first half of this year amounted to $472.3 million compared to $821 million during all of 2019 and $412 million in the first half.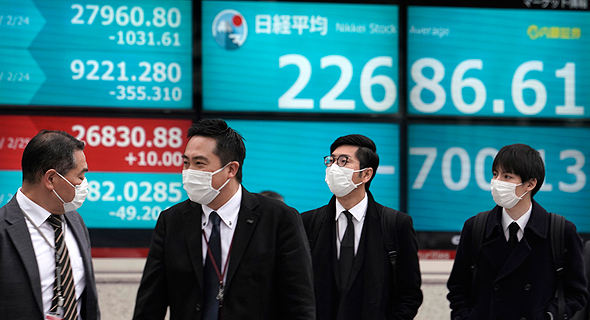 Japanese businessmen in Tokyo. Photo: IPA

The first six months of 2020 saw 25 investments compared to 35 investments in the first half of 2019, meaning many of the investments were larger than In the previous year. The average investment this year stood at $14.88 million compared to $11.8 million in 2019.

Total foreign investment in Israeli tech companies in the first half of 2020, amounted to $5.2 billion, according to a recent report by IVC and ZAG-S & W. Japan maintained a significant 9% of total investments (compared to about 10% in all of 2019).

Ziv Tetruk, HIH's director of IT, Semiconductors and Business Development activities, said that the clear change in Japanese investment patterns in Israel arised from increasing involvement of Japanese venture capital funds located in Israel, with funds such as SBI JI Innovation, Corundum Open Innovations and the Sumitomo Group's new dedicated fund responsible for 12 of the 25 investments completed this year.

Investment segmentation indicates a continuation of investment patterns from the previous year, with 24% going to life science companies, 28% to cyber and IT security, 12% to fintech and targeted services, 15% to the field of semiconductors and the rest to automotive and media companies.

HIH, which is considered an expert in the Japanese market, expressed great concern over the ongoing lockdown of Israel that prevents the ability to conduct in-person visits. Elchanan Harel, HIH's founder and president, said he believes that the second half of 2020 may be affected by the continued travel ban to and from Israel put in place due to the Covid-19 outbreak. He said that while the Japanese are very interested in Israeli technology and there is a great appreciation for its tech sector, investors' inability to meet target companies, conduct field tests and meet in person with intended partners, delays their decision-making process. Moreover, the uncertainty and lack of a clear timetable for improvement as the second wave of the pandemic intensifies is causing Japanese companies to limit their activities overseas, including in Israel.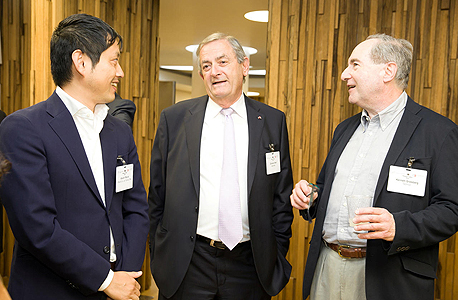 Kenneth Grossberg (left) Elchanan Harel and Atsushi Mizuno. Photo: Orel Cohen

Of the Japanese entities that invested in Israel this year, only two were made by companies for which this was their first investment in Israel, and one of them was signed in early February.

Most Japanese investments in the first half of the year were initial investments, while a third of them were follow-on investments.