Epsagon completes $10 million financing round led by DTCP
"This funding will enable us to expedite the development of additional capabilities on our platform and penetrate new geographical markets," says CEO Nitzan Shapira
Serverless applications monitoring startup Epsagon Inc. announced Wednesday that it completed a $10 million financing round led by DTCP, bringing its total funds raised to $30 million. Epsagon develops software-as-a-service (SaaS) automated end-to-end monitoring technologies for serverless cloud-based systems, specializing in monitoring and tracing for microservices and cloud-based applications. Other backers include Lightspeed Venture Partners, USVP, and StageOne Ventures.

The investment was advanced by DTCP's Venture and Growth fund II, which invests in companies that develop enterprise SaaS products and focuses on accelerating their growth for international markets.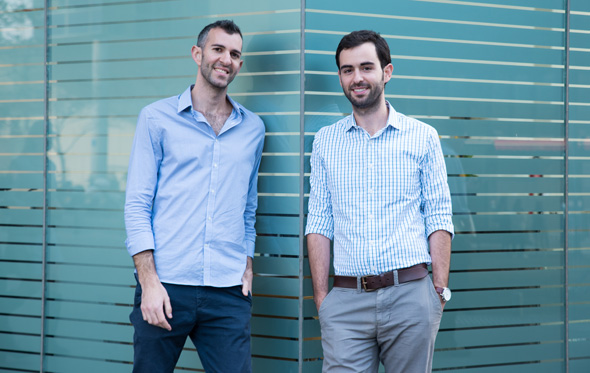 Epsagon co-founders Nitzan Shapira and Ran Ribenzaft. Photo: Epsagon PR

"We are excited to join forces with DTCP, its global presence and specialization in the SaaS and cloud services markets will contribute immensely in Epsagon's effort to become the world's leading platform for monitoring microservices apps," said Shapira who serves as Epsagon's CEO. "This funding will enable us to expedite the development of additional capabilities on our platform and penetrate new geographical markets."

"Epsagon was built for developers by developers who have a deep understanding of the challenges of building modern applications in a distributed cloud environment and on top of microservices," said Irit Kahan DTCP's investment manager in Israel. "Epsagon stands out from the competition in that it provides its customers with all the information that comes from the payload as well as from the automatic and rapid implementation of its products."

Epsagon was founded in 2017 by Nitzan Shapira and Ran Ribenzaft and today employs 40 people in offices in New York, San Francisco, and Tel Aviv.