Israeli amateur among winners of Apple iPhone photography contest
Avishai Futerman was lucky when a rare bird flew into his frame, just at the perfect time to take the winning shot
Amateur Israeli photographer Avishai Futerman was listed among the winners of the 2020 iPhone Photography Awards (IPPAWARDS) announced by Apple on Wednesday. Futerman came in second place in the nature category for his photo of a rare Kea Parrot, which he shot on his iPhone XR at New Zealand's Fiordland National Park.

This is the 13th iteration of the popular contest which is participated by thousands of photographers from all over the world. The winning photos are divided into categories including portraits, landscapes, abstracts, news events, and architecture.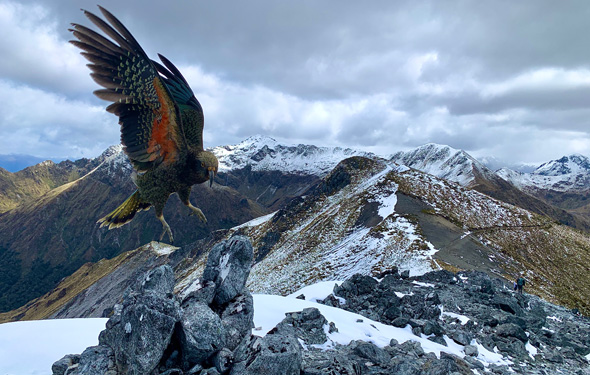 Avishai Futerman's award-winning photo

Futerman, who is not a professional photographer, told Calcalist that he got the winning photo by accident during a hike at the popular national park. "I wanted to shoot a standard landscape photo from the peak and the bird suddenly landed in my frame. It is called a Kea Parrot and it is the only variety of alpine parrot that exists in the world. The Kea Parrot is considered to be a bit naughty and it tends to steal food from backpackers, sometimes even snatching their bags and fleeing," he said.

The second I snapped the picture, I knew it was special," he added. "A few months after I returned home from the trip I looked for contests I could enter it in. I had heard about the Apple contest so I decided to register."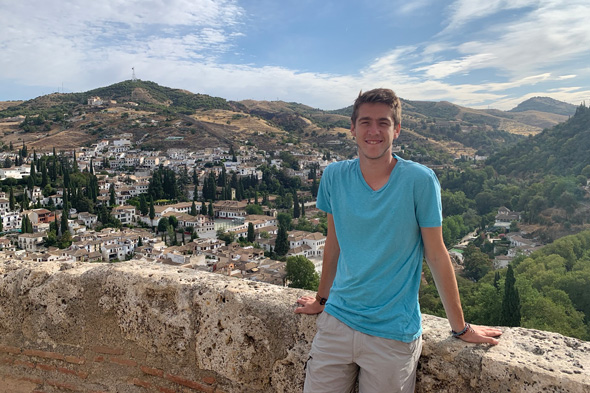 Avishai Futerman. Photo: Courtesy

"The ability to take photos using mobile phones in recent years has transformed the world's perception of photography. If it was once a field only suitable for professionals who invested a lot of money in their equipment, nowadays it is accessible to everyone. Anyone with a smartphone can shoot a professional-looking photo. There is still a difference between shooting on a phone and shooting with a professional camera, but the gap is shrinking," Futerman said.

The first place in Apple's contest this year went to street photographer Dimpy Bhalotia from the United Kingdom for her image Flying Boys, showing three boys leaping off a wall into the Ganges River.
It's a great accolade for me to be the Grand Prize Winner and Photographer of the Year of @ippawards pic.twitter.com/VZuAyI8kMT

— Dimpy Bhalotia (@dimpybhalotia) July 22, 2020