Israel's Zebra Medical Vision gets its first FDA clearance in oncology
The new approval marks the sixth time the medical imaging company has earned FDA clearance
Israel-based deep-learning medical imaging analytics company Zebra Medical Vision, Inc. has secured its first U.S. Food and Drug Administration (FDA) clearance in oncology, for its HealthMammo solution that can help detect early stages of breast cancer in mammograms. The clearance makes Zebra the first AI startup to earn six FDA approvals across three different modalities.

HealthMammo, which has already received its European CE mark, helps breast radiologists prioritize and identify mammograms that may need urgent attention. The automatic AI tool marks each 2D mammography as either 'suspicious' or 'not suspicious,' then returns the result to the radiologist via the worklist or in a dedicated application.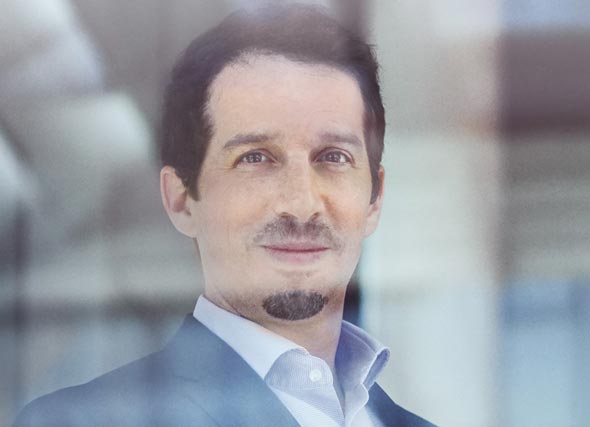 Zebra Medical Vision CEO, Ohad Arazi. Photo: Zebra Medical

Zebra's FDA clearance in oncology makes the company the first in receiving FDA clearance across all three imaging modalities: CT, X-Ray, and Mammography, meaning it can provide coverage for approximately 80% of all imaging tests.

There are more than 40 million mammograms performed in the U.S. alone every year, but the outbreak of Covid-19 has caused a delay or cancellation in tests being performed.

"As restrictions are lifted from the Covid-19 crisis, the backlog of mammograms has increased," Dr. Michael Fishman, Breast Imaging Section Chief at Boston Medical Center (BMC), Massachusetts said in a statement. "Zebra Medical Vision's HealthMammo may help radiologists deal with the screening management strategy of the post-Covid backlog and triaging."

"Our work is twofold: supporting the medical team's overload and ensuring the well-being of patients, by supporting early detection and reducing the anxiety surrounding uncertainty," Ohad Arazi, CEO of Zebra Medical Vision said in a statement. "With this fully commercial and regulated product, we aim to provide even more value and help patients and providers navigate the new Covid-effected reality we are all facing."

Zebra Medical Vision has raised $57 million in funding by Khosla Ventures, Marc Benioff, Intermountain Investment Fund, OurCrowd Qure, Aurum, aMoon, Nvidia and Johnson & Johnson.