Data automation startup Explorium raises $31 million
Explorium develops an end-to-end data automation service that connects the customer's internal database to thousands of external sources to extract and aggregate relevant information to create predictive models
San Francisco-based data automation startup Explorium Ltd. announced Tuesday it has raised $31 million in a series B round led by existing investor Zeev Ventures. The current round, which brings Explorium's total funding raised to date to $50 million, comes less than a year after the company's $15.5 million series A round.
Dynamic Loop Capital, the private investment fund of British investor Ronald Cohen, 01 Advisors, the fund established by former Twitter CEO Dick Costolo and former chief operation officer Adam Bain, and existing investors F2 Capital and Emerge also participated in the current round.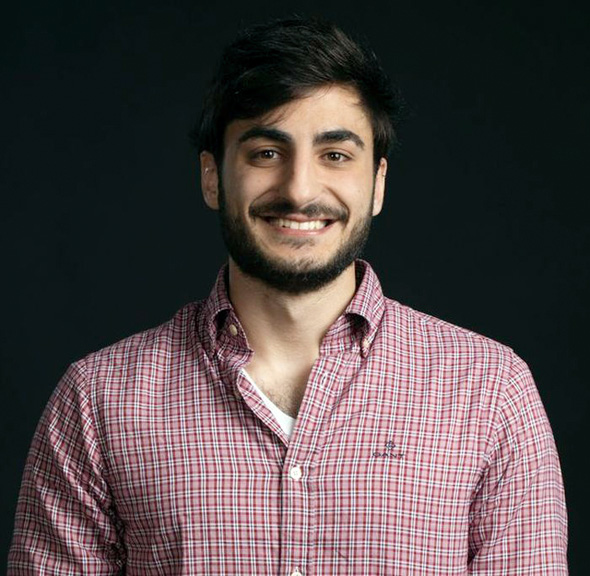 Explorium CEO and co-founder Maro Shlomo. Photo:Nir Slakman
Founded in 2017 by Israeli entrepreneurs Maor Shlomo, Or Tamir, and Omer Har, Explorium develops an end-to-end data automation service that connects the customer's internal database to thousands of external sources to extract and aggregate relevant information to create predictive models.
The biggest problem for companies is getting their hands on data that would allow them to construct accurate prediction models, Shlomo, who serves as Explorium's CEO, told Calcalist in an interview. "We have built a system that automates the process given a specific prediction query, for example, whether a certain business can pay off a loan or where should one invest in real estate," he said.
According to Shlomo, the coronavirus (Covid-19) crisis is an exceptional opportunity for Explorium as it created an urgent need for new market prediction tools. Over the past few months," he said, a lot of prediction models that took years to construct, such as risk or pricing models, just collapsed and the data that was gathered became almost irrelevant as the pandemic changed reality itself.
"Now, you need to take into account completely new parameters and during the coronavirus era we added a lot of databases that are relevant to the crisis," Shlomo said. The key to predictive models is automation and finding the relevant signals, he explained.
Explorium's machine learning-based system can make better connections the more information it has, Shlomo said. "The wider the range of data provided is, the more variables the system can detect," he said. With Covid-19, many organizations needed to use data to adapt their models and find untapped markets, he added.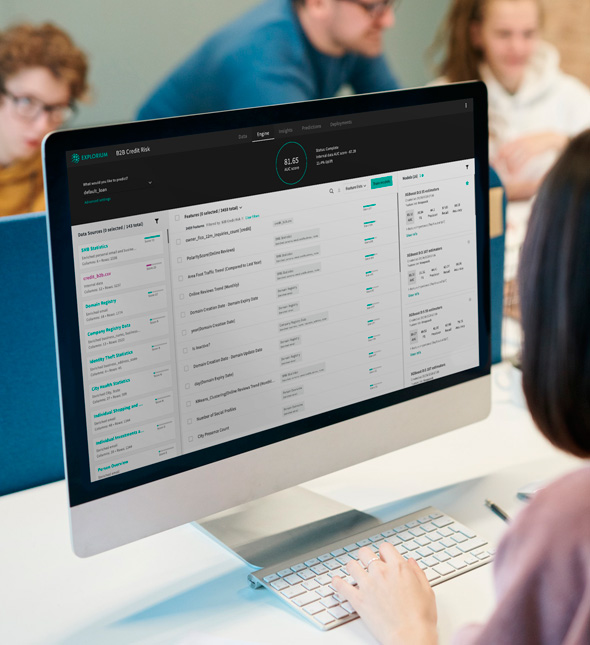 Explorium's platform. Photo: Doron Letzrer
How are you any different from a company that specializes in big data and offers predictions for a specific sector, such as real estate, for example?
"There are companies that build readymade models for certain fields but we automatically find the databases that are relevant to your specific query, so, by definition, our solution will be better than a readymade one. Also, some of our clients sell such readymade models so we enhance their capabilities.
What's next?
"Now, more than ever, we realize the sheer magnitude of the problem we are trying to solve. To build a search engine for data was a moonshot idea we were toying with before starting the company. Now, I believe that if we get things right we have a chance to build a very special company and make a real impact."
According to the company, since its last round in September, Explorium tripled its client base and expanded its data to new sectors and industries. In addition to its data search and integration engine, Explorium helps organizations build predictive models on top of its platform to gain a competitive edge and improve performance.
Among its clients, Explorium counts online lenders BlueVine Capital Inc., OnDeck Capital Inc., and Behalf Inc., media agencies, including CrossMedia, and e-commerce companies, such as GlassesUSA LLC. The company also has collaboration agreements with cloud companies including Amazon Web Services (AWS) and Snowflake Inc., as well as with data-based strategy consulting companies, such as Nova Consulting.
Explorium "Data Automation" "Market Prediction"