Chorus.ai secures $45 million in series C round to help foster sales relationships
The conversation intelligence platform aims to put the 'R' in Customer Relationship Management (CRM)
Conversation intelligence platform Chorus.ai, incorporated as AffectLayer Inc., has raised $45 million in a Series C round bringing its total investment to $85.2 million. The round was led by Georgian Partners with participation from Emergence Capital, Redpoint Ventures, and new investor Sozo Ventures.

Chorus.ai uses machine learning and AI-driven coaching networks that provide data and insights into organizations' sales systems. Their software helps analyze performance and help drive team performance, nurture relationships, and acquire unbiased market intelligence. Its Series B round was in 2018 when it raised $33 million.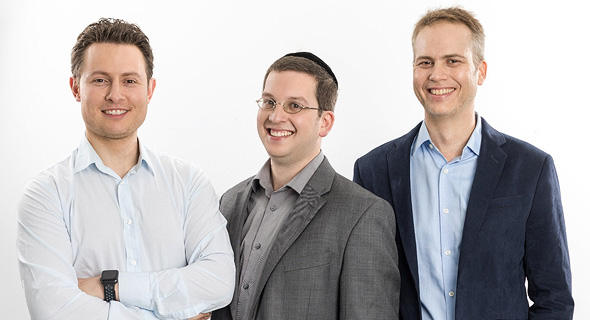 Chorus.ai co-founders: Roy Raanani (left), Russell Levy, and Micha Breakstone. Photo: Chorus.ai

"Chorus' momentum has been fueled by developing the most advanced AI-powered solution on the market, backed by 12 granted patents and counting," said Jim Benton, CEO of Chorus.ai. "Customers at many of the fastest growing enterprise companies in the world like Gitlab, MongoDB, Qualtrics, and Procore are flocking to Chorus because we help them bring their best to every interaction and the voice of the customer to every decision, which in turn creates strong, smart relationships. They choose Chorus because our capabilities, like our first-to-market native integration with Zoom, are unmatched in the industry."

In addition to the investment round, Chorus.ai also announced the appointment of Greg Holmes, former Head of Sales and Corporate Strategy at Zoom, to its board.

"At Zoom, we first used Chorus to onboard our newest reps quickly. The sales department immediately saw value, scaling our best practices and increasing sales in a key offering by 20%. Seeing this type of success as a customer made joining the board and personally investing in Chorus an easy decision," said Holmes. "Chorus provides the data needed to help teams execute the right strategies, and achieve desired outcomes."

According to Chorus data, the workday is getting longer: there are 25% more meetings taking place before 9 a.m. and a 121% increase in calls taking place after 4 p.m. With the new funding, Chorus hopes to help organizations nurture the 'relationship' in CRM systems.