Joining the Global Finder Network: Taiwan to boost its tech ecosystem, as COVID-19 underscores dire need for innovation
The coronavirus crisis emphasizes the need for an effective digital tool to find innovative solutions and forge collaborations among companies worldwide
The COVID-19 crisis emphasizes the need for companies and technologies to become more visible, and accentuates the demand for platforms that promote access to global markets. The need for an effective digital tool to find innovative solutions and create collaborations among entrepreneurs, companies, and investors worldwide, set the tone for the signing of an agreement in July 2020, between Start-Up Nation Central and Innovation to Industry (i2i), an innovation company spun off of Taiwanese research institute Institution for Information Industry (iii).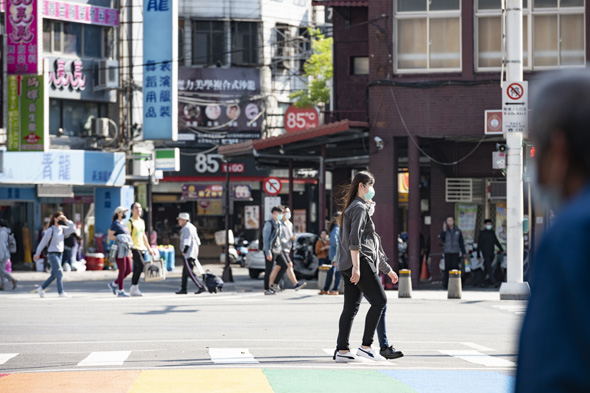 People wearing face masks on the streets of Taipei. Photo: Shuttestock
Under the agreement, i2i will launch a 'Global Finder' in Taiwan – an online innovation discovery and ecosystem development tracking platform modelled after the successful Start-Up Nation Finder. The platform will include a mapping of nearly 30,000 tech companies, hundreds of incubators, 200 VCs and other stakeholders active in Taiwan's ecosystem, enabling them to expand their business opportunities with the world and make data-driven decisions.
Taiwan: a center for business and technology
i2i will operate the Global Finder platform with the Small and Medium Enterprise Administration (SMEA) of Taiwan's Ministry of Economic Affairs (MOEA). According to Dr. Gary Gong, Chairman of i2i, launching Global Finder in Taiwan "continues our efforts to strengthen the collaboration with Israel's tech sector, which is also evident in the recent launch of our unique incubator program that connects Israeli startups with Taiwanese companies."
Taiwan is a global leader in hardware and manufacturing, particularly for the personal computer industry. The East-Asian country has developed strengths in hardware and software integration, built over the last three decades: Taiwan Semiconductor Manufacturing Co. (TSMC) is among the world's top 10 technology companies, according to Thomson Reuters; Taiwan's Foxconn is among the world's largest multinational electronics manufacturing companies, producing chips for Apple, Google and others.
To read the full story, click here .
Daniela Kandel is Start-Up Nation Central's Senior Director of Innovation Bridges