Voice recognition company Voiceitt raises $10 million in series A
The app, which can be downloaded on any smart device, helps millions of people with severe speech impediments
Israel-based commercial speech recognition technology company Voiceitt has raised $10 million in series A funding. Cahn Capital Corp. served as investment bankers, and investors included Viking Maccabee Ventures, Microsoft's M12, and AMIT Technion, among others.

Voiceitt uses AI via a mobile app to recognize and translate unintelligible and atypical speech in real-time, helping people with severe speech impairments communicate with others. It learns each user's unique speech patterns over time and helps them with everyday tasks, such as ordering coffee, asking for directions, or telling family members they love them.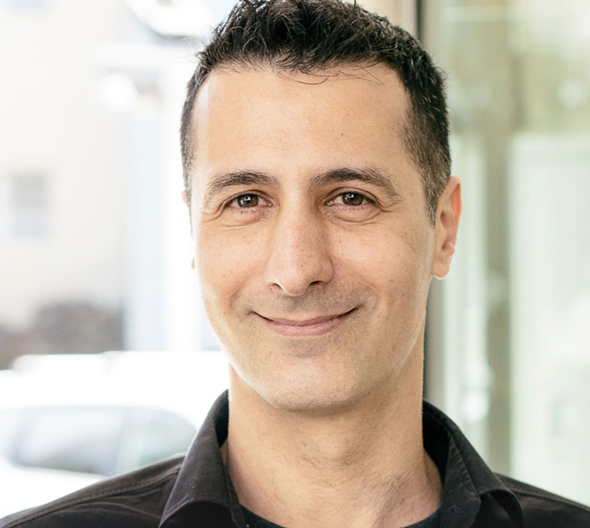 CEO and Co-founder Danny Weissberg. Photo: Katya Rozenoer and Lisa Avsiyan 

"Voiceitt provides a new dimension of independence and quality of life for people with speech and motor disabilities, and a compelling tool for those who care for and about them. Our technology helps with this and much more," said Danny Weissberg, co-founder and CEO. "With the impact of the COVID-19 pandemic, our objectives are not only to support the individual's in-person communication, but also to assist healthcare professionals and support the continuum of care for their patients."

In 2018, the company participated in the Alexa Accelerator powered by Techstars in Seattle and is an Amazon Alexa Fund portfolio company. It was designed to help those suffering from speech impediments brought on by diseases such as Cerebral Palsy, ALS, Parkinson's Disease, or Strokes.

"We could not be prouder of Danny and the Voiceitt team," said Viking Maccabee Ventures, a leading investor in the round. "Voiceitt has matured from a concept into a cutting edge technology which will materially change the lives of tens of thousands by giving voice to those who cannot speak on their own. We are excited for Voiceitt to serve so many more people in need worldwide in 2020 and beyond."

Voiceitt has a network of international partners including healthcare providers, speech and occupational therapists, researchers, and disability organizations. The company has 25 employees in Israel with an office in the United States.