Drip irrigation pioneer Netafim lands $85 million contract in India
The deal will see Netafim provide irrigation systems to 35,000 farmers, growing diverse crops on some 500 square kilometers in 66 villages in the state of Karnataka in southwest India
Israel-based drip-irrigation company Netafim Ltd. announced Monday it has won an $85 million contract for three irrigation projects in India.

The deal will see Netafim provide irrigation systems to 35,000 farmers, growing diverse crops including onions, chili peppers, corn, peanuts, and sunflowers on some 500 square kilometers in 66 villages in the state of Karnataka in southwest India.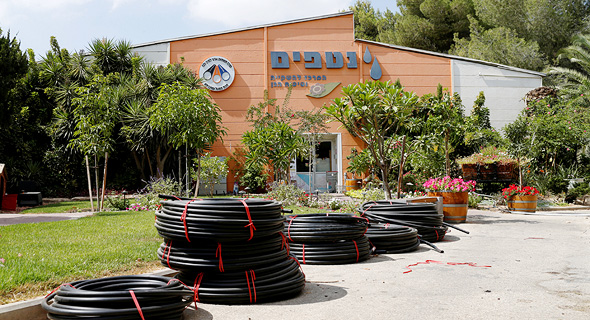 Netafim's factory in Southern Israel. Photo: Amit Shaal

As with its previous projects in the country, including a $100 million deal signed last year, Netafim will work together with Indian infrastructure company, Megha Engineering and Infrastructure Ltd. (MEIL).

Founded in 1965 in southern Israeli Kibbutz Hatzerim, Netafim has made a name for itself developing water-efficient irrigation systems that deliver water directly to the plant instead of the soil. Today, Netafim employs around 5,000 people in 17 manufacturing plants and operates in over 110 markets through 33 subsidiaries.

Netafim itself is a subsidiary of Mexico-based pipes and chemicals company Mexichem SAB de CV, which bought an 80% stake in the company in 2018 at a $1.9 billion company valuation.