You can't sit and wait for life-science startups to come to you, you have to create them
CEO of VLX Ventures incubator says past 'nightmare' experiences convinced them to become more proactive and seek tech solutions at their source
While innovative Israeli cybersecurity startups can always count on the private sector to ensure they are never short on funding, it is a very different story for the local pharma industry. This is where incubators like VLX Ventures enter the fray, and according to its CEO Ori Choshen, are nothing short of crucial to the future of the life sciences industry in Israel

"The cybersescurity sector doesn't need help and that is why there are fewer and fewer incubators focusing on this field in Israel," Choshen told CTech. "But in life sciences, incubators are essential. There is very little money for early-stage life sciences companies and rightfully so. The risk is huge and most of the time their solutions don't succeed. The incubator model allows organizations like us to support a sector like life sciences and take the risks that a private investor would never take."

VLX has been operating for the past six years and underwent several changes in its investment strategy until deciding to turn its full focus to biotechnology, pharma and Artificial Intelligence, and specifically solutions which combine them, or what is known as digital pharma, like computational biology for example. VLX, which is based out of Jerusalem, currently has 10 companies in its portfolio, with its seed investments ranging between $700,000 and $1.3 million. A shareholder in VLX is CBG, a British investment firm, which has invested over $450 million in Israel in a wide range of domains, including Pharma. Biomed and CleanTech. CBG is owned by the U.K.-based businessman Vincent Tchenguiz.and its backing allows VLX to locate and fund the ideas it believes in.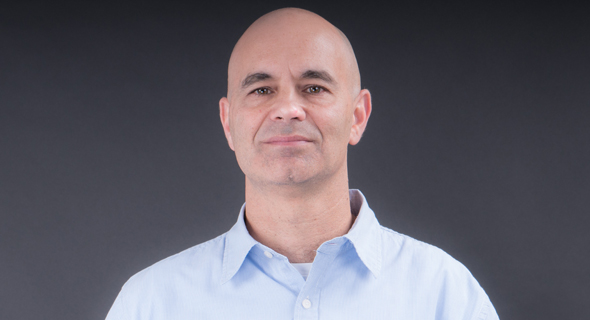 Ori Choshen, CEO of VLX Ventures. Photo: Jonathan Hauerstock
"We invest less than we would like to. We have resources and a will to invest, but we have experienced the nightmare of investing in things we weren't completely at peace with and have learned from that mistake. So the challenge is to find good investments in our fields and that is tough," explained Choshen, with life sciences startups requiring far longer than most startups to mature. That is also part of the reason that VLX often goes scouting for ideas in academia and sets up startups from scratch.
"In the regular tech world, there are enough startups out there that as an incubator you have plenty of companies approaching you and plenty to choose from. But the worlds of pharma and computational biology are far more complex and that means you need to create the companies yourself," said Choshen. "There are very few computational biology startups out there looking for an investment. If you just wait around for one to approach you, that could take a while. So we go out into the field to meet the scientists, professors and doctors and we brainstorm with them regarding what solutions are needed."
One such example is Pyxis Diagnostics, which was founded a year ago with the aim of identifying predictive biomarkers for cancer immunotherapy. Cancer immunotherapy harnesses the immune system to eliminate cancer, but while these therapies have achieved remarkable success in some advanced cancer patients, there is still a major issue in identifying which patients will respond to treatments. Pyxis is developing a unique platform to identify predictive biomarkers, using biological data collected from fresh tumor samples to characterize the cancer cell, the different immune and the stromal cells and then use machine learning algorithms in order to classify responders based on differential patterns.
"There is a global race on who will be able to find biomarkers that will make immunotherapy treatment more effective and also prevent the suffering from those that wouldn't be helped by it anyway, not to mention the huge cost of these treatments," noted Choshen. "We have created a database that doesn't exist anywhere else in the world and with AI we will be able to map and characterize each patient and find the patterns that will distinguish between those who respond to the treatment and those who don't."
Similarly to Israel's other incubators, VLX provides 15% of the investment, with the Israel Innovation Authority (IIA) putting up 85%. Choshen is full of praise for the IIA for continuing to support companies during the Covid-19 crisis.
Prior to joining VLX in 2013, Choshen served as VP Business Development at Xenia VC and as a Director of Business Development at SanDisk where he managed the Ecosystem Group. Ori joined SanDisk as part of the company's $1.6 billion acquisition of M-Systems in 2006. Prior to this, he held business development and management positions at M-Systems and Hutchison's global telecom group, managing the Handset Department (Marketing) of Orange Israel, a Hutchison's subsidiary, as well as serving as an investment manager in PFC, Orange's VC subsidiary.
But despite his rich experience in Israel's classic tech industry, Choshen found his true calling in life sciences and is a big believer in its potential to bring about positive change.
"I have found true significance in the world of life sciences," said Choshen. "I think that Israeli tech is strong and impressive, but pharma in the country hasn't risen to the heights it was expected to. We believe that the world of computational biology has a bright future in Israel. It isn't that there aren't currently some big companies in that sector in Israel, but the developments in biology and AI have made this space far more interesting now."