Mobility insurance company Bambi Dynamic secures series A funding
With mobility changing around the world, customers can now get insurance on existing and future transportation models
Israel-based Bambi Dynamic Ltd. has announced the launch of its new platform dedicated to mobility insurance products. The news comes following the closing of a series A round led by MS&AD Insurance Group and existing investor The Phoenix Insurance Company, one of the largest insurance companies in Israel. The investment brings its total to $6 million.

As our transportation methods change to include micro-mobility and other means, the company's 'Bambi Insurance Platform' (BIP) provides full-scale personalized mobility products. Its cloud-based software allows insurers and mobility service providers to offer their customers easy-to-use digital products covering models including personal and commercial vehicle insurance, Mobility-as-a-Service (MaaS), ride-hailing services, car-sharing, e-scooters, and any future models.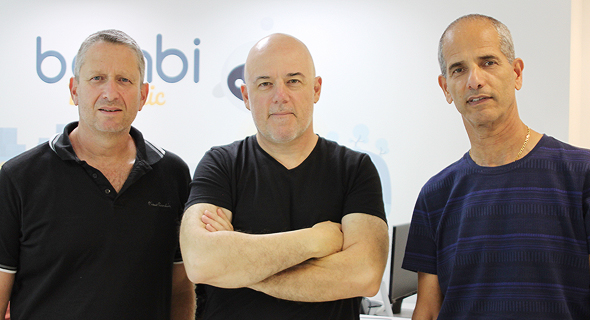 Li-On Raviv – CTO, Moshe Pinto – Founder and CEO, Zion Madmon – Chairman and Founder. Photo: Bambi Dynamic

The premiums are determined by individual user data, time or distance driven, and user safety scores.

"The digital revolution is sweeping industries across the board, and the insurance industry is no exception," said Moshe Pinto, CEO and co-founder of Bambi Dynamic. "We are honored to have secured funding from MS&AD Ventures and The Phoenix and to have partnered with The Phoenix to help catalyze the growing shift from legacy auto insurance to the next generation of customer-centric products for insurance and mobility companies."

Bambi has partnered with The Phoenix to improve its solution and expand its userbase. Its first product, 'The Phoenix Drive', is a pay-as-you-go private vehicle insurance solution that offers personalized features specific to BIP, such as tracking of driving information and adjusted premium rates according to unique characteristics. It is estimated that the MaaS market will reach $271 billion by 2027.

"Bambi's technology enables us to offer our customers game-changing personal and commercial auto insurance products, and provides us with a competitive advantage for meeting the complex technological and logistical needs insurers must adopt to address the ever-evolving mobility ecosystem," said Ron Shvili, Executive VP, Chief Technology, Information systems and Innovation Officer at The Phoenix Insurance Company Ltd.

Bambi Dynmanic was founded in 2017 by Pinto and Zion Madmon, who currently serves as its chairman.