Adaptive Shield emerges from stealth with $4 million seed round
The startup developed a solution to automate complete control of the security of SaaS applications, like Zoom, Salesforce and Office 365, configuring those apps to prevent cyber attacks, data exfiltration and other risks
Israeli startup Adaptive Shield has announced a $4 million seed round led by Vertex Ventures Israel. Adaptive, which emerged from stealth, developed a solution to automate complete control of the security of SaaS applications, like Zoom, Salesforce and Office 365, configuring those apps to prevent cyber attacks, data exfiltration and other risks.
Adaptive Shield was founded in August 2019 by Maor Bin, CEO, and Jony Shlomoff, CTO, and it employs 11 people in its Tel Aviv office. The two met while serving in the Israeli Defense Forces. Bin is the former head of cloud security research for Proofpoint and Shlomoff was most recently co-founder and VP of engineering for Los Altos-based Placer.ai.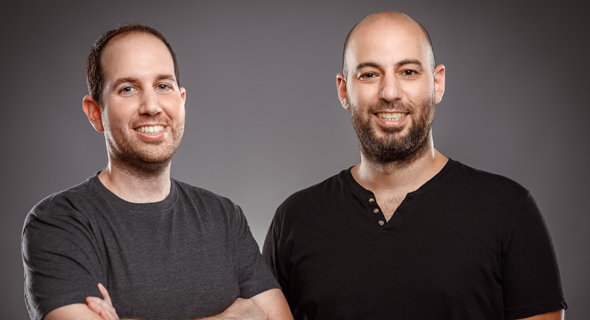 Adaptive Shield co-founders Maor Bin, CEO, and Jony Shlomoff, CTO. Photo: Doron Lezter
Most organizations rely on many SaaS applications, but they lack the experience and resources to secure those applications in a manner that will prevent cyber attacks and data breaches. The Verizon 2020 Data Breach Investigations Report found that errors are the second largest cause of data breaches, accounting for about one in three breaches. Of those, misconfigurations are by far the most common, often resulting in databases or file system contents being directly exposed on a cloud service. Adaptive's team has discovered SaaS setting errors that leave companies open to one-click corporate espionage, exposure of their entire cloud and massive amounts of video conferencing data in the new WFH era, as examples.
"Although SaaS platforms all have dozens or even hundreds of built-in security configuration controls, it is the responsibility of the client to set them correctly," said Maor Bin, CEO and co-founder of Adaptive Shield. "Security teams are overwhelmed trying to manage thousands of settings across all their apps. Our mission is to give security teams one common platform to manage all their SaaS app security."
Adaptive protects against SaaS-related data breaches and security errors by proactively finding and fixing misconfigurations across SaaS platforms for all global settings and user privileges. It solves this problem fast, deploying in just five minutes and delivering value by automating the discovery of SaaS app security misconfigurations, helping mitigate problems and automating security operation tasks. In addition, it provides continuous monitoring and alerts to protect against any changes that might introduce a risk.
"Every enterprise today is heavily using SaaS services without addressing the associated and ever-changing security risks," says Emanuel Timor, General Partner at Vertex Ventures Israel. "We are impressed by the vision Adaptive Shield has to elegantly solve this complex problem and by the level of interest and fast adoption of its solution by customers."
According to Adaptive Shield, it's system has been installed by many companies, including Fortune 500 companies. In addition, the company supports dozens of leading cloud apps including Office 365, Salesforce, Zoom, Slack and others. This achievement is made possible by Adaptive's innovative technology that automates and accelerates the process for rapidly adding new SaaS apps.