Appointments
Unit 8200 veterans accelerator gets new head in Yarden Abarbanel
Abarbanel replaces Mor Chen, who is leaving to take on a new role at Accel London in which she will focus on the fund's investments in Israel
Yarden Abarbanel has been appointed as the CEO of 8200 EISP, an accelerator managed by veterans of Unit 8200, the Israeli military's NSA equivalent. Abarbanel replaces Mor Chen, who is leaving to take on a new role at Accel London in which she will focus on the fund's investments in Israel. Launched in 2000, Accel London is the EMEA office of California-headquartered venture capital firm Accel Partners. Accel, founded in 1983, has invested among others in Facebook, Spotify, Slack and Dropbox. Chen was also appointed as a board member of the 8200 Alumni Association.

8200 For Startups by EISP was set up in 2011 and is a non-profit organization driven by its successful network of entrepreneurs, experts and investors, all geared up to provide the accelerator's participants with the best tools in their journey to success. The accelerator has so far supported 153 startups that have raised a total of $670 million. Five of those startups have already completed lucrative exits.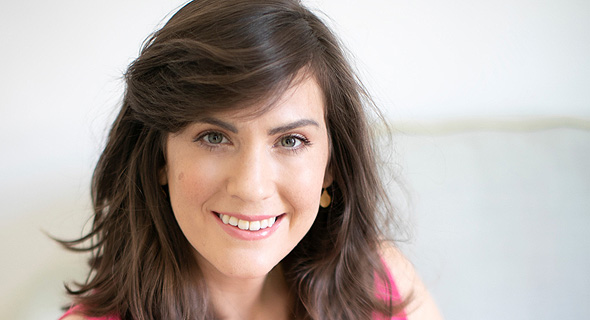 Yarden Abarbanel, the incoming CEO of 8200 EISP. Photo: Q Elite
"We are currently preparing for the launch of the 11th cycle of the EISP program. It is open to all Israeli entrepreneurs and not just alumni of the 8200 Unit," said Abarbanel, with the program to begin in December of this year.
Mor Chen, the outgoing CEO of 8200 EISP, who is leaving to join Accel London. Photo: Ophir Auslander
"Accel's portfolio already includes many amazing companies that were founded by Israel entrepreneurs," said Chen. "The fund believes in the Israeli market and wants to expand its activity here. I'm leaving EISP after two years in which dozens of Israeli entrepreneurs joined delegations to the U.S. and Europe as part of the program, raised investments with our help and signed contracts with strategic partners. I ensured there was gender equality and helped promote women to senior management roles. I'm looking forward to continuing to contribute to the Israeli ecosystem for many more years."