Covid-19 period saw number of Israeli sellers on eBay double, says head of regional operations
'Second wave' products are geared to beauty, home fitness, and recreational products; sanitizing gels - out, running shoes - in
"Since the start of the coronavirus (Covid-19) outbreak, 15,000 new Israeli sellers have joined the platform, more than doubling the total users in the country," said Anna Pelkin, eBay's head of Business Development and Operations for Israel, Emerging Europe, and Africa in a conversation with CTech's Elihay Vidal at Calcalist's Biz Online virtual conference dealing with the revolution in the consumer goods market and the rise of e-commerce in the wake of the global pandemic.

"Covid-19 expedited processes and essentially pushed the entire industry years into the future overnight," Pelkin said. "Consumer habits also changed and developed over the course of the crisis. If at the start of the outbreak, in February and March, consumers were hysterically buying up products like disinfecting gels, face masks and thermometers, we have seen demand for such products stabilize alongside growth in demand for products from what we call 'second wave categories,' that include things like beauty products, such as hair dye, nail polish, and facial masks; athletic equipment, such as running shoes, weights, and other home fitness products; and entertainment products like puzzles and musical instruments."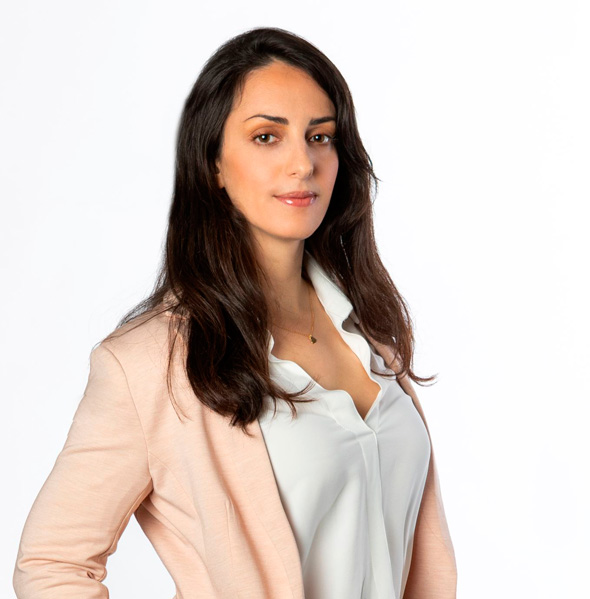 Anna Pelkin, eBay. Photo: PR

What type of preparation is required from a company that starts selling its products online?

"There are lots of things an organization needs to do when initiating online sales and the larger the organization the more complex the preparations need to be. In broad terms, the company needs to decide what platform to use, whether to create its own website or connect with one of the established online marketplaces. In addition, they have to make operational preparations. We saw companies that made a shift during this period. If in the past they relied on sales through distributors using a B2B model, now they have turned into a B2C seller, meaning they sell directly to the end-user. Another important issue is logistics and stock management, the company must ask itself questions like: how do I manage deliveries? Do I sell within Israel, or do I export abroad? And the most important thing, of course, is customer service. Customer service is vital when it comes to online sales since it requires a higher level of trust compared to frontal sales," Pelkin said.

Such as a generous return policy?

"Being courteous is key from the start of the interaction, you have to respond quickly and build trust opposite the customer. Until a year ago, the custom at eBay was a 14-day return policy, nowadays we are talking about a 60-day policy. You constantly want to be improving the user experience, appeasing the customer, and building trust," she said.

Roni Krogliak, who owns FlowerRainbow, selling jewelry on eBay, joined the conversation and described his decision to switch to online sales. "My wife and I have been designing jewelry for a decade. For years we went around various art fairs and last year opened a stall in Jerusalem. It was shut down at the beginning of March and we realized that the only way the business can last is if we build ourselves up as an online business. We started preparing and worked very hard for it to succeed. At the end of the day, we managed the crisis successfully and didn't experience the blow that many other small businesses in Israel did. Our revenue flow remained constant. In the beginning, we sold to U.S. customers and it was due to us joining eBay that we gained exposure to more Israeli customers. There is a reliable user base on eBay that purchases regularly, I find myself going to the post office every week. We also sell in the U.S., Australia, and Europe and even in Kazakhstan and Azerbaijan," he said.

Will you go back to your stall?

"I assume I will stick with online sales. We haven't re-opened our stall and didn't renew the lease. We don't need it anymore. We have a lot of development options online. It's not difficult and is even fun." he concluded.