Covid-19 proves small businesses are very resilient, says Honeybook CEO
Oz Alon, co-founder and CEO of online business management startup HoneyBook spoke with Calcalist reporter Hagar Ravet, as part of Biz Online, Calcalist's online conference on the consumer revolution and the success of online commerce following the Covid-19 crisis
The coronavirus (Covid-19) crisis proved how resilient small businesses are, according to Oz Alon, co-founder and CEO of online business management startup HoneyBook Inc. Alon spoke Wednesday with Calcalist reporter Hagar Ravet, as part of Biz Online, Calcalist's online conference on the consumer revolution and the success of online commerce following the Covid-19 crisis.

"There is a lot of talk about the blow small businesses have suffered and it is indeed massive, but we also realized how adaptable they are to the new reality," Alon said. For the second half of March, businesses were in total shock, he said, but "from early April we started to see them getting back on their feet and we are now seeing significant growth for businesses that have reinvented themselves."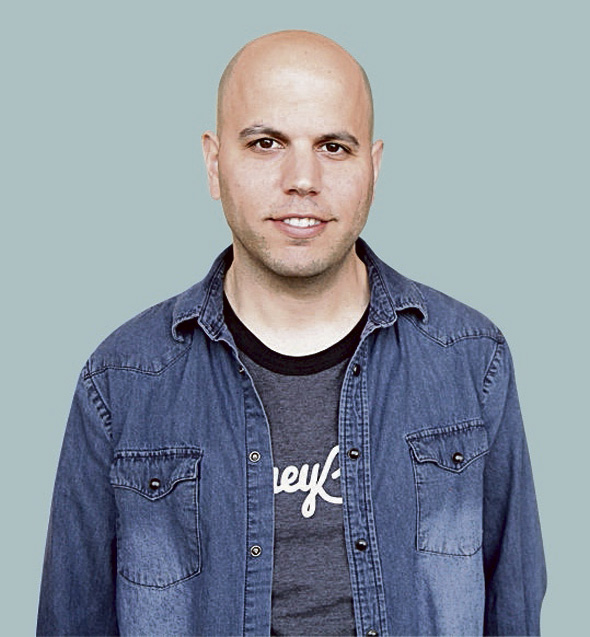 Honeybook CEO Oz Alon. Photo: Orel Cohen

Founded in 2013, HoneyBook develops an online business and financial management platform that allows small business owners to streamline all aspects of their business, automating workflows, contracts, and invoices. The company is based in San Francisco and has additional offices in Tel Aviv.

One example of a business model adjustment Alon gave was a birthday party magician who started to throw online events to meet social distancing requirements. "She realized that there are not going to be physical events any time soon but that people who are stuck at home would still want to celebrate their kids' birthdays," he said.

"So, she decided to try to give the same experience but from a distance, through Zoom, using a virtual background and some special effects available on the platform," he said. "Now, not only is her business blooming but she also significantly expanded her market. She can throw a birthday party in New York at 9 a.m., another one in San Francisco at 12 p.m. and one in the evening in Seattle." Alon believes she will not forgo these tools even when life gets back to normal.

Asked how Honeybook itself managed to get through the crisis, Alon said he was surprised to see clients did not leave the service. "We saw clients who suffered significant damages and we saw payment processing go down to a minimum but we already witnessed clients were working on ways to deal with the situation."

In late February, Alon said, Honeybook decided to approach its U.S. clients as it realized that if the pandemic had reached Israel it would likely soon get to the U.S., as well. "It was very interesting to realize that more than 50% of the people we talked to have never heard of Covid-19 and those who did refused to believe it was actually coming," he said.

The first challenge was to educate the customers, which proved very difficult, Alon said. People wouldn't believe it but in mid-March when social distancing guidelines emerged throughout the U.S., out clients, though in shock, began to view us as very reliable.

"We were the ones who first informed them on something the rest of the world took another two weeks to realize," he said. "From that moment on, we became their conduit for information," he said. "We won their trust because we were the first to offer solutions to a problem that they did not see coming," he added.