The '5 Key Forces' shaping the future of organizations, according to CEO of freelance workforce tool Stoke Talent
Freelancing, Millennials, and Remote Working: everything shaping the future of organizations after Covid-19
The coronavirus (Covid-19) pandemic might have changed the way that millions of people work and live, but Stoke Talent CEO Shahar Erez has outlined some of the ways the world is preparing for the 'new world' post-Covid-19. As CEO of Stoke Talent, Erez helps provide a platform for organizations to effectively engage and grow their freelancer-flexible workforce. It is this, Erez believes, which can be the first force.

"In 2019, 35% of the workforce in the U.S. was freelance," said Erez in an interview to CTech. "Back then, the Bureau of Labor Statistics projected that by 2030, 60% of the workforce would be freelance. Covid-19 is now accelerating this."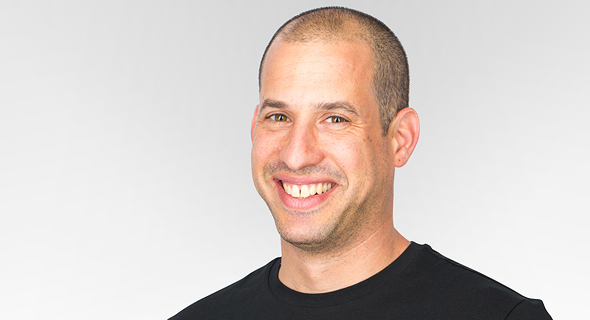 Shahar Erez, CEO of StokeTalent. Photo: Shahar Erez

"Most industries are relying on people, and you need to be able to get the right people at the right time at the right scale - and you cannot do that with strict organizational structure made by full-time employees. You can't switch someone in Marketing to be an engineer. But getting a different freelancer? That's a lot easier," he added.

The second force Erez has penned as the workforce composition.

"We're seeing over the last two decades, a shift on traditional employment work towards freelance engaging," Erez explained. "It comes from a multiple of reasons and one is a generational issue. Millennials and Gen-Z are coming into the workforce with a different expectation and with a desire for a different type of life, one in which they can pursue their passion - they don't want to work for a single employer for too long." Whereas our parents might have encouraged us to work at a company for as long as possible, Erez reveals that the average full-time tenure at a tech company has dropped to just 1.9 years.

In March and April, when the full impact of Covid-19 started to set in, Erez explained how it was the freelancers and contractors who were the first to be let go by large organizations when they started reducing their company size. While they soon found new work at other places, it was the next wave of full-time employees who later lost their jobs - with millions who are still looking for work today.

With companies moving to remote-ready solutions and pivoting their business strategies, they also need to account for a third force: the pace of change.

"We need to respond quickly to changes, at least far faster than anything organizations have seen before," he continues. "Organizations weren't built to move in that velocity - at least not large organizations." Suddenly, companies have had to pivot their strategies to rely on new realities brought on by Covid-19. Unfortunately for the HR teams, this means throwing out the textbook.

"Usually, it's like law school - you can look at past cases and see how to respond to this case," Erez explained, referring to HR departments and their general responsibilities of recruitment, welfare, and compliance of employees. "Now there is no textbook. We have to reinvent this thing."

The fourth key force is the ease to acquire a new skill at a pace that's never been accessible before. Whereas we used to be restricted to schools, universities, or evening classes to learn something new, workers can. "So much knowledge and information is available anywhere in the world. It doesn't matter where you are, you can just get set up and go learn it." This incredible access to information and experience can open up opportunities outside of the regular office.

The final force is the decentralization of organizations. Headed by business leaders like Amazon CEO Jeff Bezos, the main idea suggests, "I trust my leaders to make the decisions. They don't need to consent with me, they don't need to get my approval because 99% of decisions are reversible," Erez explains.

Challenges arise not by failing to adopt these new realities in the workforce, but in the failure to recognize the need for them at all. Each aspect of the office - from HR, finance, CEOs, and Marketing - requires structural change: when the mindset doesn't look beyond the pandemic, it makes it hard for companies to create a new strategy and successfully operate in a post-Covid-19 world.

Erez suggests that more than 2,500 U.S.-based companies have never had an office, and are therefore more likely to succeed in this pivot that society is currently in. Stoke Talent has seen an uptick in organizations looking to hire freelancers and contractors as opposed to full-time employees and expects other companies to follow suit.

Covid-19 didn't change the future of work, it just accelerated its inevitable arrival.