Irrigation giant Reinke partners with Israel's CropX to offer farmers precision solutions
Farmers who use Reinke's ReinCloud extended cloud app will be able to remotely run their irrigation system while managing CropX system data through the integrated platform
Israel-based agtech company CropX Technologies Ltd.' has signed a collaboration agreement with Reinke Manufacturing, a global leader in pivot irrigation. The two companies aim to join forces and offer farmers a combined package of both their solutions. As part of the agreement, Reinke will be making an undisclosed investment in CropX.

Reinke is one of the largest irrigation companies in the world, with its products marketed in more than 40 countries. It was founded in Nebraska in 1954 and is considered a pioneer in the field of precision agriculture. It is the first company to employ satellite communications, GPS technology, and touch screens in their irrigation products.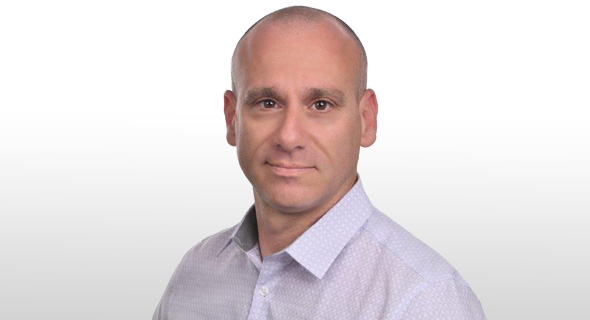 CropX CEO Tomer Tzach. Photo: PR

"The collaboration with Reinke will help CropX distribute its platform to thousands of new customers thanks to Reinke's international distribution network," said CropX CEO Tomer Tzach. "Combining CropX's solution with Reinke's irrigation systems will provide farmers with an agronomic information platform and watering records based on real-time data. Farmers who use Reinke's ReinCloud extended cloud app will be able to remotely run their irrigation system while managing CropX system data through the integrated platform."

"We are extremely pleased to announce this agreement with Reinke Manufacturing," saidJohn Vikupitz, president of CropX. "Since its founding, CropX has maintained a commitment to be the global leader for on-farm irrigation and soil health tools. Today's producers face mounting profitability, resource availability and sustainability challenges throughout the world. Our mission is to provide affordable, scalable, best-in-class technical solutions to meet these challenges. We are looking forward to partnering with the Reinke team to offer producers a technical platform to enable them to realize the tremendous untapped profitability to be achieved through proper management of soil health and irrigation prescriptions."

"We are very excited to make this strategic investment and partner with CropX as we continue to advance precision irrigation technology," said Reinke's president Chris Roth. "Reinke is dedicated to irrigation innovation to help growers produce more while providing them with labor savings and environmental efficiencies. We've found that same level of commitment in CropX. We are proud to provide the world's finest irrigation system and we believe this long-term relationship will strengthen both of our companies as we develop unmatched irrigation solutions to farms around the world."

Founded in 2015, CropX uses soil sensors and cloud-based analytics software to optimize agricultural yield. The company's software analyzes soil temperature, moisture, and conductivity to reduce water, fertilizer, and energy costs. CropX employs 40 people in Israel and the U.S. after acquiring Nebraska-based CropMetrics earlier this year. Among the investors in CropX are Eric Schmidt's Innovation Endeavors Fund, Finistere Ventures, OurCrowd, and Greensoil Investments.