"The 5G world will create lots of opportunities for Israeli entrepreneurs"
Samsung Catalyst Fund's Dede Goldschmidt praises Israelis for being able to identify opportunities and pivot accordingly
"The fifth generation of cellular communications is not just a network upgrade, it's a quantum leap," Dede Goldschmidt, VP & Managing Director at the Samsung Catalyst Fund told Meir Orbach at Calcalist's "5G Conference Call - the Future of Communication" online event. "Comparing it to the automotive world, it's like instead of transitioning to vehicles with stronger engines that can go faster or carry more people you transition to the world of aviation."

Drawing another analogy to the transportation sector, Goldschmidt explained that the 5G network is like dividing the sky into slices each fit for a different type of aircraft, replacing a single road that all the cars use. You can hook an incredible number of devices to the 5G network—phones, vehicles, water or electricity meters, washing machines, and heavy machines in factories—and it will satisfy all their different needs.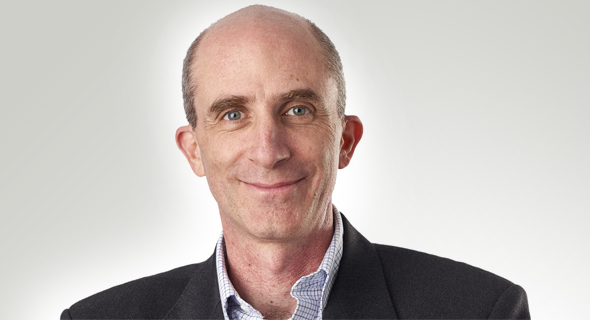 Dede Goldschmidt. Photo: Samsung

"If we connect our house to 5G we expect a very high data rate, but our water meter in the yard doesn't need a very high data rate and this leads to one of the very significant changes that will exist in 5G. Just like in the automotive world we have fast and slow cars and motorcycles and they all end up on the same road, in the aviation world they take a different approach—basically dividing the sky into slices: a slice for gliders that move slowly, and another slice for light planes, another for helicopters and yet another for planes that can carry many people at high speed—and of course these slices are dynamic. This is how we should be thinking about the world of 5G. The network's infrastructure will also be built out of such slices, and it will be possible to assign different parts of the network to the variety of services and devices that are on offer," he explained.

Goldschmidt predicted that there will be opportunities all the way down the food chain when it comes to 5G products and services. "It starts with the need for new chips in both radio and communications routing, as the capacities will be enormous. The networks will be more complex and will require solutions to run and operate the network, not to mention all the services that are needed. Someone needs to create these services and enable their deployment, their accessibility to the public, and their transmission across the 5G network. Israel is a place where entrepreneurs know how to identify opportunities and direct themselves. We saw all kinds of companies that were in another field, recognized the opportunity in autotech, and pivoted in that direction."