U.S.-Israel Energy Center announces a new funding opportunity for infrastructure cybersecurity cooperation
Energy Cyber is one of the four areas highlighted by the energy center, as well as fossil fuels, energy storage, and energy-water nexus
The Israel Ministry of Energy, The Israel Innovation Authority (IIA), and U.S. Department of Energy (DoE) have announced a new Call for Proposals from the U.S.-Israel Center of Excellence in Energy, Engineering and Water Technology (also known as the U.S.-Israel Energy Center) for cooperation in cybersecurity.

The hope is to develop tools and technology relating to energy cyber and cyber-physical security for essential infrastructure. This is one of four main areas the Energy Center focuses on, with others relating to fossil fuels, energy storage, and energy-water nexus.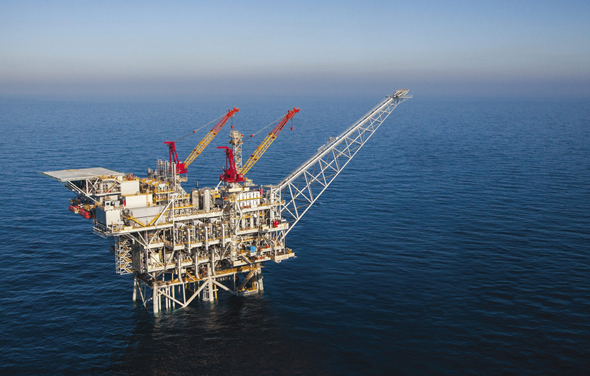 The Tamar natural gas rig in the Mediterranean. Photo: Albatros

Universities, commercial companies, and research institutions from both countries are encouraged to form groups including at least two entities from each country when they apply. The maximum funding amount received by the winning consortia is $6 million, which is spread over a period of three years. On special occasions, the program could be extended for two more years with the award increased to $10 million. The deadline to apply is October 29, 2020, with the selection expected to be announced in January.

The U.S.-Israel Energy enter was first authorized by Congress in the U.S.-Israel Strategic Partnership Act of 2014. Its mission is to promote energy security and economic development through research and development of new energy technologies while encouraging cooperation between the two nations.

In February 2019, the U.S. DoE announced that the Binational Industrial Research and Development (BIRD) Foundation would be the operating agent of the U.S-Israel Energy Center. In July, the foundation invested $8 million in 10 new collaborations between U.S and Israeli companies.