Tesla's launch in Israel to be pushed back amid local GM's departure
Covid-19 travel restrictions believed to be among reasons behind delay due to inability to train mechanics overseas
Israelis hoping to order their electric Tesla this year are in for a disappointment, with the local launch by the American corporation expected to be postponed for several more months after the company halted the setting up of its service center and recruitment of mechanics.

Ilan Benano, a former executive at Colmobil (importer of Mercedes-Benz) and Champion Motors (importer of Volkswagen), who was recruited six months ago to set up Tesla Israel's service center, has left the company. Benano refused to comment.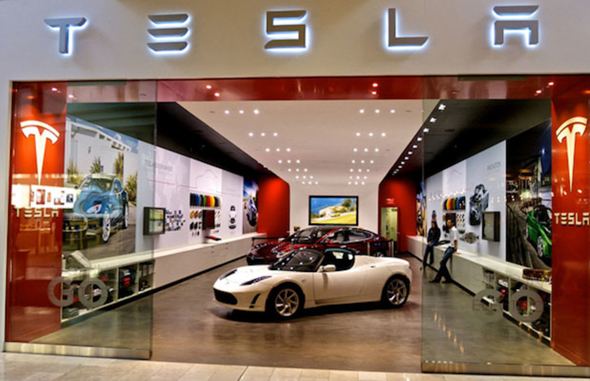 A Tesla dealership. Photo: Nicolas Fleury/Flickr

Unlike other car manufacturers that operate in Israel through local importers, Tesla decided to set up its own operation in the country. However, it is lagging behind its original roadmap, according to which it was already supposed to launch the cars at Ramat Aviv Mall in January 2020.

One of the obstacles standing in the way of setting up a local service operation has been the Covid-19 pandemic, which has made it difficult to send Israeli mechanics to undergo training at Tesla centers in the U.S. and Europe.

According to sources in the Israeli car industry, Tesla currently has several teams operating independently in the country ahead of the launch. While the establishment of the service and sales centers has been delayed, the team in charge of setting up the car charging infrastructure remains busy at work, and as revealed by Calcalist, signed last month contracts to build charging stations at malls owned by the Azrieli and Melisron groups.