Interview
"UAE-Israel agreement can be a bridge to normalizing ties with Saudi Arabia"
Pini Meidan Shani who represents Israeli cyber companies in the UAE spoke to Calcalist about the practical significance of the deal and other regional peace prospects
Pini Meidan Shani, an Israeli businessman working in the UAE, spoke to Calcalist about the economic and security benefits of the recently announced agreement to open diplomatic and business ties between Israel and the Gulf State.

Who do you represent in the UAE?

"Companies that deal with cyber technology, both defensive and otherwise, who sell technological solutions to governments or private companies, and also, together with other partners, I represent the major Israeli defense industries. In 2012, I began working there alongside former IDF Chief of Staff Amnon Lipkin Shahak on purely financial, non-security related projects. We launched a multi-million dollar agricultural project with a company from Abu Dhabi that dealt with the integration of advanced technology in organic and conventional farming.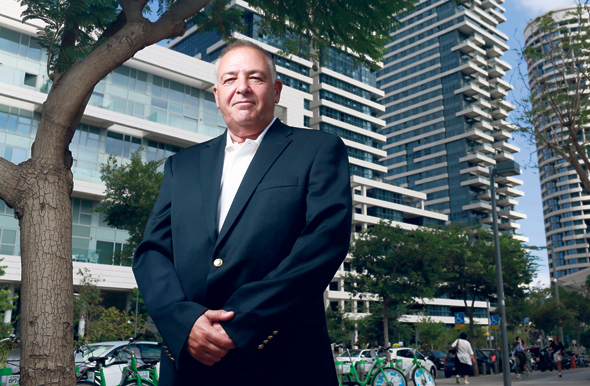 Pini Meidan Shani. Photo: Amit Shaal
"Amnon told me he didn't want to deal with defense matters, so we started in agriculture, but life chooses its own path: there was a need, there was an available solution, there were partners… You get dragged into these things. Then you start combining civilian economic activities, with other things and eventually you become an unofficial ambassador for Israeli know-how and technology in the Persian Gulf."
What do they need us for in agriculture?
"The agricultural project lasted seven years and arose out of the UAE's worldview on the issue of food security. A decade ago they were already looking into how to reduce dependence on imports of agricultural consumer goods from abroad. They sought countries with knowledge in desert agriculture. Israel could help with extensive knowledge in a range of fields, such as irrigation, with companies such as Netafim, water treatment, and high-temperature pond fish farming. Today, the project is managed by a local company with the intention of reaching food independency in case they need it. "
If the relations are as you describe them, what significance does signing the agreement have?
"It makes public the years-long relationship that already exists. Until now, many Israeli companies had to conduct significant business dealings through foreign agents such as subsidiary companies or international conduits. The deal opens the door to direct ties without having to employ intermediaries that often make activities more expensive. The agreement is excellent in that it makes everything public.
"I haven't left the country in nearly six months because of the coronavirus crisis, but beforehand I used to fly there once or twice a month. When Etihad Airways and Emirates Airlines begin to fly directly to Israel it will save me having to travel through Jordan or Turkey.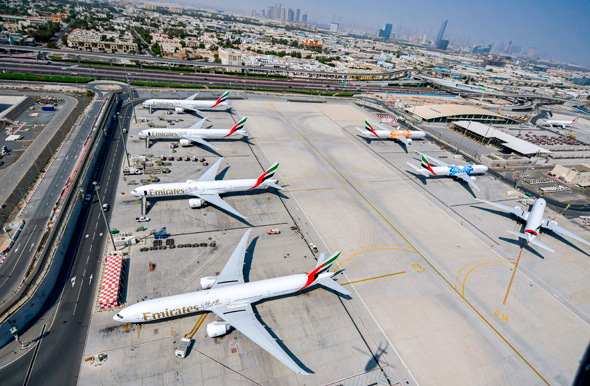 The Dubai International Airport. Photo: AFP
"The agreement also opens up possibilities in tourism. I can attest to family and friends of mine who really want to visit Dubai and the agreement will eventually enable that. Nowadays I travel using a foreign passport. Moreover, Dubai's airport can be a convenient transit stop for Israeli travelers flying to Asia, instead of Jordan or Turkey if it proves financial."
How will it impact the current relationship?
"Up until now, we have never conducted a direct signing of a contract with an Israeli company since for appearances it was wrong to do so. Now, UAE companies are technically allowed to sign a deal with Israeli companies and not some foreign affiliate or subsidiary. It will also simplify financial transactions by banks, who can know conduct business directly, instead of transferring capital through companies in Europe or the U.S."
Why did the agreement mature at this time? What are the UAE's interests?
"The public sentiment as if this was a surprise move, is far from the truth. It is a result of a long process. UAE's ties to Israel were conducted under the radar because of the sensibilities of the Arab world, but we were never at odds. The timing of the public announcement has to do with diplomatic and political interests that surfaced. U.S. President Trump is motivated to do it for re-election purposes, Israeli Prime Minister Netanyahu has his own reasons and The Crown Prince Mohammed bin Zayed Al Nahyan can be involved because for now we won't carry out the annexation, It gives him leadership points in the Arab world.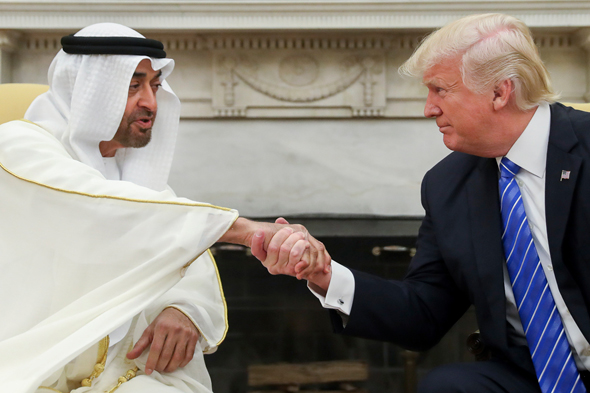 Crown Prince Mohammed bin Zayed Al Nahyan shakes hands with U.S. Prsdient Donald Trump. Photo: AP
"In regional matters, our interests are closely aligned. They too are threatened by radical Islamic groups. Iran, UAE's direct neighbor threatens them as a sponsor of terrorist groups, and an arms backer of the Hutti groups Saudi Arabia and Abu Dhabi fought in Yemen. They all pose threats to the stability of their regime. These elements all led to dialog and cooperation on a range of civilian and defense cooperations between Israel and the UAE, which led nearly all the Israeli defense companies to do business there."
Defense exports require the approval of the Israeli Ministry of Defense.
"Israeli companies long ago reached agreements that enabled this cooperation. In light of the joint interests, common threats, and shared economic motivations, very intensive activity began to take place."
How are Israelis welcomed there?
"Nowadays they receive Israeli businesspeople very warmly, provided you behave discreetly and don't shout out 'I'm Israeli' or speak Hebrew in the street. They are very respectful and welcoming."
Will we soon be able to issue a visa and take a selfie with the Burj Khalifa? Doesn't it pose a security risk?
"I assume Israelis will need visas and vice versa. It is a mechanism that allows to vet anybody who enters and monitor for unwanted characters. American, Canadian, and EU citizens don't require visas. If we ignore Covid-19 for a moment and the fact that you wouldn't want to visit UAE in the summer because of the heat, a winter holiday in Dubai—when temperatures there are pleasant— is definitely an attractive prospect. I think it can easily replace Turkey as a destination for Israeli tourists."
Is there a difference in how tourists are treated in Dubai versus Abu Dhabi?
"The UAE is a federation of seven Emirates, with the largest being Abu Dhabi and Dubai. Dubai is more liberal when it comes to tourism and trade, and functions as the UAE's main gateway to the world. Abu Dhabi is more conservative and traditional and is where the federal government offices are located. There is admirable cooperation between the various Emirates and strong ties to Saudi Arabia. The connection to the heir to the Saudi throne is close and intimate. We feel very comfortable working there."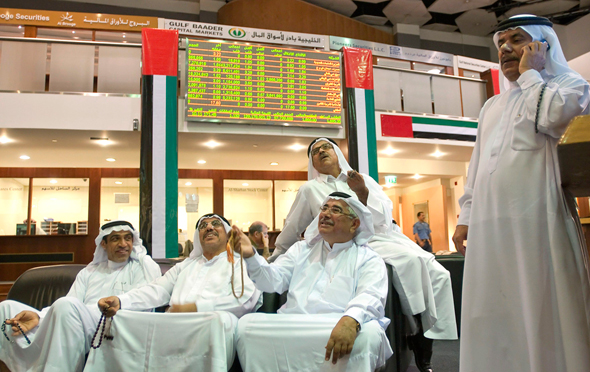 Abi Dhabi's Stock Exchange. Photo: Bloomberg
What kind of responses did you get from colleagues there following the announcement of the agreement?
"The day after it went public I received 60 calls from business and government associates from Abu Dhabi and Dubai who wanted to say Mabrouk (congratulation in Arabic). They are glad it is now out in the open. It makes things much easier for them. They want to come here. They want exposure to new technology. Since the agreement was announced they unblocked Israeli phone numbers We all thought we were headed towards an agreement for the past year. Dubai was supposed to host the 2020 Expo and there was a plan to set up an Israeli Pavilion there until Covid-19 led to the event being postponed.
"I sent photos of Emirati flags next to Israeli flags I saw on the highway the other day to my friends in the Gulf. There is a lot of excitement. People are asking me which airlines to fly when traveling to Israel. It won't happen tomorrow, but their is a lot of enthusiasm."
Palestinian Authority President Mahmoud Abbas recalled the ambassador as a sign of protests. How was that received there?
"It's perceived as an act of ungratefulness. It feels like Abbas is turning his back on the agreement, even though it brought about the cancelation of Israel's annexation plans. There is an ambivalent relationship with the Palestinians. On one hand, there is financial support and sympathy and on the other deep reservations about Gaza, which is ruled by radical Islam and is an exporter of Jihad. The UAE is part of the Arab world and is interested in a permanent and just solution in the spirit of the 2002 Saudi peace initiative, that calls for a comprehensive regional peace, not just between Israel and the Palestinians."
Which state will be next?
"In my opinion, the UAE is the harbinger and I'd pay attention to relations with Bahrain and Oman—which Netanyahu visited two years. If normalization leads to the opening of embassies, I wouldn't be surprised in Bahrain and Oman will also warm ties. I don't belong in Netanyahu's camp, but credit where credit's due, its a very nice achievement."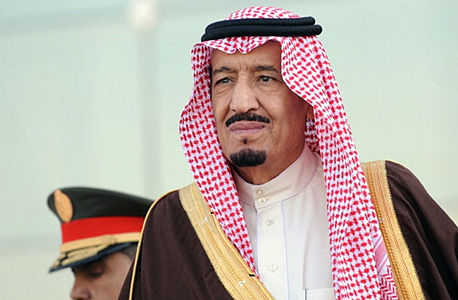 Saudi Arabia's King Salman bin Abdulaziz. Photo: Bloomberg
When do you think ties with Saudi Arabia will be normalized?
"Cautious and low profile relations already exist. Saudi Arabia is far less open than the UAE, the social laws there are far stricter. Saudi Arabia has Shiite and Salafi minorities who are not open to welcoming Israelis, so Riadh is far from being Dubai. Saudi Arabia will not be the next to normalize relations, but it does have close ties to the UAE. The agreement with the UAE can be a bridge to normalizing ties. Granting permission for Israeli airlines to travel over Saudi territory to shorten travel time to the UAE, may be a goodwill gesture that they make. Normalized relations between Israel and the UAE will make it easier for Saudi Arabia to whitewash its ties with Israel in the future and strengthen financial and security ties with lower direct exposure."