Opinion
A renaissance of entrepreneurship and innovation is our chance to withstand the Covid-19 challenge
The global crisis presents us with a load of new opportunities for online activities in the fields of commerce, education, work, and leisure
The coronavirus (Covid-19) crisis put Israel and the world through massive challenges. These include an unprecedented global financial crisis; education systems around the world that are struggling to reinvent themselves; widening socio-economic gaps and increased poverty rates; whole sectors of industry that are being shut down and it is not yet known if and when they will resume; and an elderly population that is at high risk of infection and also suffers from digital illiteracy that hampers its ability to stay home.

At the same time, the crisis also presents a load of new opportunities that come with increased awareness of online activities in fields including commerce, education, work, and leisure. Perhaps the biggest opportunity presented by the crisis is people's renewed open-mindedness towards innovative entrepreneurial thinking that may lead to new solutions to some of the period's most complex issues we're facing. This renaissance of innovation and entrepreneurship is our best chance to successfully tackle Covid-19's challenges.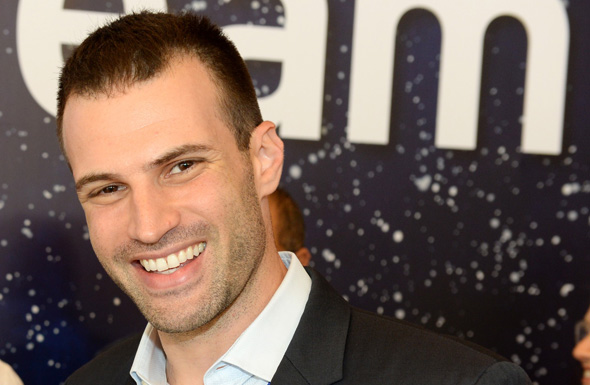 Assaf Weiss. Photo: Unistream

The words entrepreneurship and innovation have been used so often over the past few years that they are almost devoid of content. But then along came Covid-19 and proved that people, companies, and government agencies that fail to adopt innovative and entrepreneurial thinking, had difficulty adapting in time to the changes brought about by the crisis.

Viewing the job market as a pool of skills and not professions, for example, could help those whose sectors' suffered the hardest blows. Initiatives that narrow down digital gaps by using electrical infrastructure to connect more people to the internet or assist the elderly in the digitization process by creating a simplified computer are just a few of the many innovative initiatives that tackle the challenges of the Covid-19.

One of the biggest challenges created by the pandemic is improving remote learning and teaching practices within a relatively short time. While many institutions struggled with the transition and some were forced to completely shut down their activity, Israeli educational nonprofit Unistream, which I head, managed to transition all of its programs to online activity.

Unistream operates a multi-year after school program aiming to impart underprivileged teens with entrepreneurship and leadership skills. The program has more than 3,500 students in over 85 municipalities in Israel.

Founded around 20 years ago, Unistream collaborates with the Israeli business community as well as government entities to push teens to establish their own startups while still in high school.

Unistream's mission is to give its students an equal opportunity and invaluable professional skills. In addition to its own program, during the crisis, Unistream assisted the Israeli Ministry of Education in training hundreds of teachers to use digital training tools.

Unistream also partnered with Bank Hapoalim, one of Israel's two largest banks, to help the elderly stay connected to their families; launched an e-commerce tool for small businesses; and collaborated with Teva Pharmaceutical Industries Ltd. and the 8400 health network initiative on an entrepreneurship program for the children of medical staff, who are at the forefront in the against Covid-19. All of these moves came through innovative entrepreneurial thinking that builds upon the complex reality and does not attempt to impose the principles of the old world.

On Sunday, Unistream launched its annual competition: Israel's Next Entrepreneur. For the past 16 years, the competition was held as a physical event participated by thousands of people.

This year, due to Covid-19 restrictions, the competition will be held online and focus on developing online commerce, entrepreneurship, and professional skills.

Calcalist, Bank Hapoalim, the First International Bank of Israel, The Jewish Federation of Greater Los Angeles, Canadian private equity firm Claridge Investment Ltd., and the Ordan family are among the event's partners and sponsors.

The competition will last four weeks in which the competing teens will have a chance to pitch their ideas in front of over 50 international judging panels. The young entrepreneurs will have a chance to develop online tools for the promotion of their startups.

Over the next four weeks, Unistream will also present the 100 competing ventures online, allowing the general public to vote for the most innovative project.

This competition is another example of innovative entrepreneurship that does not attempt to force existing solutions on a changing reality but to utilize the advantages of the new world.

To review the competing projects and vote in the competition, click here (Hebrew).

Assaf Weiss is the CEO of Unistream. Weiss has a master's degree in law from the University of Columbia. He formerly served as a senior advisor to the Israeli health minister and the director of programs and operations at the American Jewish Congress.