Israeli and UAE Techstars leaders excited by opportunities new deal offers
"This paves the way for investment flows across the two states and allows for deeper relations and friendship and it allows for stability and peace in the longer term," said Vijay Tirathrai, head of Abu Dhabi Techstars hub
Even for an organization that is global at its core like the Techstars seed accelerator, and even for its veteran entrepreneurs leading their respective programs in Tel Aviv and Abu Dhabi, the news that Israel and the UAE are set to establish full diplomatic ties was nothing short of exhilarating. Managing Director of the Abu Dhabi Techstars Hub71, Vijay Tirathrai, and the Managing Director of the Tel Aviv hub, Hilla Ovil-Brenner, were brimming with excitement when CTech caught up with them to get their thoughts on the announcement and its significance for both countries, Techstars, innovation, and the investment world as a whole.

"It took a lot of people by surprise. But for those who are in the know and those who have been in tune with what happened in the geopolitical scene, they didn't find this as much of a surprise and knew it was a matter of time until it happened," Tirathrai told CTech. "Personally, I think it is a smart strategic move. It is very forward-thinking as opposed to a regressive outlook. This paves the way for investment flows across the two states and allows for deeper relations and friendship and it allows for stability and peace in the longer term. In the near term, people in the UAE are still trying to wrap their heads around it and what it means to them and how it is going to impact them. I'm optimistic about the future."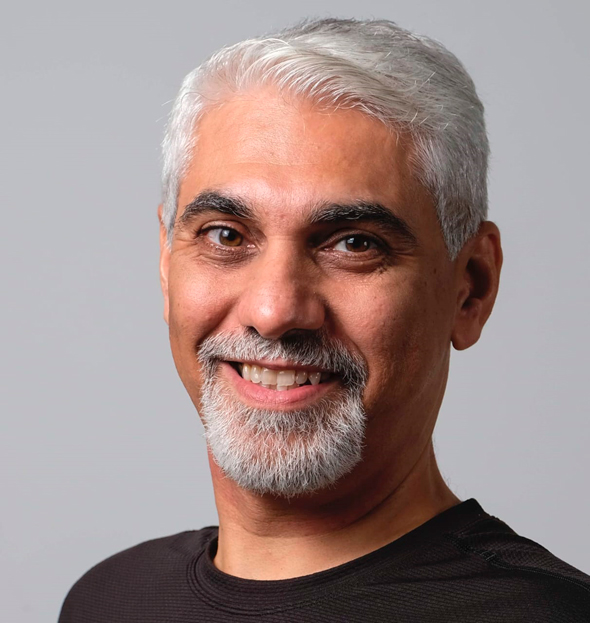 Vijay Tirathrai, head of Techstars hub in Abu Dhabi. Photo: Techstars Hub71
Techstars was founded in Boulder, Colorado in 2006 and has since branched out across the world. The 3-month accelerator program is aimed at helping budding entrepreneurs gain funding, mentorship and access to the Techstars network. "Techstars is the biggest global platform for investment and innovation in the world. There are over 50 accelerators like us. Today we are actually the biggest seed investor in the world," Ovil-Brenner told CTech. "We've invested in over 2,500 companies to date. We work with companies like Comcast, MetLife and Amazon and typically what we do is run the innovation for them. We scout for companies for them and have them in our program for three months. We typically invest around $120,000 in each company, also providing an extensive range of non-cash benefits, including having access to a global network, and we also have a follow on fund for future investments."
Tirathrai is the former CEO and Chairman of the Entrepreneurs' Organization and as a business owner led numerous multinational ventures, ranging from manufacturing, distribution and retailing of fashion, to events and association management. He joined Techstars in 2017 and is excited regarding the new opportunities created by the agreement between Israel and the UAE.
"I think there are still a lot of details that people are trying to wrap their head around. But on the surface, the business community, in particular, is excited about the possibility to explore opportunities for trade and investments," said Tirathrai. "I think there is a thirst and hunger for understanding, exploration, and tourism, so that will bring tremendous benefits on both sides. In terms of the people to people relationships, that is going to take time. It's a very new experience, it is very exciting, and people are still trying to understand the economic, political and cultural impact that this brings about."
While nine of the 10 participating companies in the current Techstars class in Tel Aviv are Israeli, with the remaining one coming from Denmark, in Abu Dhabi, only one of the startups hails from the UAE, with the other nine coming from across the globe.
"Our mandate is that we are looking at companies from all over the world. The fact we have nine companies from across the globe is intentional because we want to bring talent to Abu Dhabi. We want them to leverage the incentives but also look at the Middle East and North Africa (MENA) region with its 450 million people as a potential marketplace for growth," explained Tirathrai. "Also, when we look at companies that are based in the UAE and the region, often before they think about going to Silicon Valley to tap into the capital markets and growth in the U.S., they need to prove themselves in the domestic arena. A lot of the countries in the Middle East are fragmented and small so working in the UAE and collectively as a region allows them to get some good traction before they think about expanding globally."
Tirathrai said that while the UAE's tech ecosystem is still nascent at this stage, that is beginning to change and could also bode well for Israeli companies.
"There is a lot of development in the ecosystem in the way of VCs and family offices taking a renewed interest in wanting to invest in technology startups. Traditionally a lot of the family offices would venture into real estate or equity markets or wealth management so we have seen the shift and I think there is a lot of excitement today," said Tirathrai.
In September 2018, Abu Dhabi launched a 50 billion dirham ($13.6 billion) stimulus fund, named Ghadan 21. Ghadan means tomorrow in Arabic.
"The government is putting in a lot of resources through the Ghadan 21 program to create an ecosystem supported with venture financing and bringing industries and talent, as well as visa relaxations, to create an environment to make it attractive and to put Abu Dhabi on the map," said Tirathrai.
Tirathrai admitted that the massive blow suffered by the airline and hospitality industries due to Covid-19 devested several startups in his portfolio. But on the flip side, he noted that the digital transformation which many of the startups were already working on has received a strong tailwind to drive forward even faster.
"I think entrepreneurs by nature thrive from risks and they thrive from the crisis. So they naturally are more agile and responsive and like stress and generally do much better than larger corporates or traditional family businesses," he explained. "That said, we are still in the middle of the battlefield. From an investment point of view, particularly those investing in technology, they are extremely excited about what is happening right now. While there is the human cost that we are having to deal with, the transformation that the pandemic is driving is going to bring a lot of human benefits in the midterm and long term."
Hilla Ovil-Brenner, head of Techstars Tel Aviv hub. Photo: Yoram Reshef
Tirathrai broke down his and Hilla's respective roles. "The individuals who actually invest on behalf of Techstars are the managing directors," said Tirathrai. "Both me and Hilla are serial entrepreneurs and have done it multiple times. We wanted to take this knowledge and give back to the communities. I think that we have chosen a path where we want to give back in a way that we want to be proactive investors so that we can have skin in the game. We aren't just giving advice but are actually taking risks together with the entrepreneurs. We are part of that journey and for me that is very exciting.
"Hilla and I have been talking for the last couple of years about having to do something together and given the current change of sentiment between the countries that we are involved with it is really a wonderful piece of news that we think we can bring to both of those ecosystems," Tirathrai added. "Israel is well recognized and well respected not just in the Middle East but around the world as a very powerful ecosystem for startups and technology. If you think about cybersecurity, cleantech, fintech to name a few, some of the most amazing companies have come out of Israel and have actually scaled globally."
Ovil-Brenner added that she can now provide through Techstars Tel Aviv some of the things she desperately required during her early days as an entrepreneur and said she is hopeful it won't be long before Israeli companies are part of Vijay's class in Abu Dhabi.
"When I was a young entrepreneur in Israel I didn't have that global international opportunity that Techstars provides," she noted. "The relationship with Abu Dhabi has always been part of the network, but now I think it can be even stronger and more formal and maybe more attractive to Israeli companies. I'm hoping Israeli companies will find themselves in Vijay's program because I think that would be a very successful journey for Israeli startups."