After becoming Israel's newest unicorn, what's next for Nanox?
Despite having yet to earn significant revenue or receiving FDA approval for its lightweight X-ray scanners, the company's shares surged on Nasdaq
Despite reaching a valuation of $1 billion in its first day of trading on Nasdaq last week, Israeli medical imaging company Nanox, trading under the NNOX ticker, enters its first full week of trading on Monday with many question marks still hanging over its head.

Nanox raised $165.2 million in its IPO, issuing 9,178,744 ordinary shares at $18 per share. The price of the share climbed to $24 on the first day before closing at $21.70, up over 20%. Despite having yet to earn significant revenue or receiving FDA approval for its lightweight X-ray scanners, the company was valued at $800 million in its IPO, with the valuation to cross $1 billion assuming the underwriters will purchase the rest of their allocation.

According to its filing with the U.S. Securities and Exchange Commission earlier this month, Nanox planned to raise $100 million by offering 5.9 million shares at a price range of $16 to $18.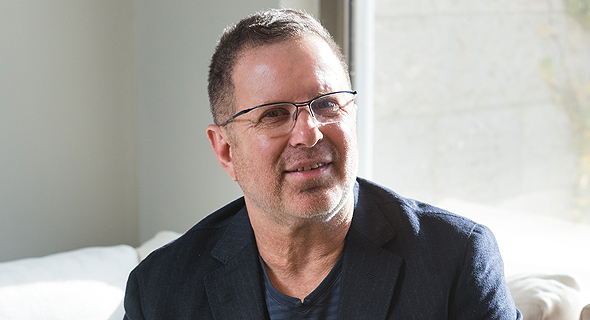 Ran Poliakine, CEO and founder of Nanox. Photo: LUZ Corporate Photography
The filing stated that the company's main shareholders prior to the IPO are SK Telecom with approximately 16%, founder Ran Poliakine with around 13% and Moshe Moalem with 11.4%. Nanox said it plans to use most of the money it will raise to manufacture and deliver 12,000 new devices, as well as invest $5-7 million in further research and development.
According to the company, many of its existing investors and their affiliated entities indicated an interest in purchasing an aggregate of up to approximately $80 million of the ordinary shares in the offering. Other than SK Telecom, those include Yozma Group Korea and Jin Ji Full Investment Holding Co., Ltd., an affiliate of Foxconn Singapore.
Nanox was founded in 2012 by Ran Poliakine, who also heads a development center in Neve Ilan just west of Jerusalem that hosts 10 startups, including Illumigyn, Wellsense Technologies LLC, and others. Nanox develops an innovative digital X-ray-based imaging device that produces a three-dimensional scan. Its technology is intended to reduce the cost of existing similar medical imaging systems and increase accessibility to X-ray medical diagnostic results.
The company had previously claimed to employ 60 people in Israel and Japan, but that figure likely includes contractors as in its filing with the SEC it stated that it employs 27 people in all, 21 in Israel and six in Japan.
Nanox wrote in the filing that it still doesn't have any operational product and that it will require additional time to complete its development and become commercial. As part of the company's agreement with SK Telecom, the Korean giant agreed to purchase 2,500 machines to be set up in South Korea and Vietnam.
Nanox, which has so far raised $137 million, still has no income and reported a loss of $13.7 million in the first six months of the year compared to $1.6 million in the first six months of 2019. Its total loss in 2019 stood at $22.5 million. The company says it has cash reserves reaching $39 million. Over the past year, the company's expenses grew significantly, totaling $7.9 million in the first six months of 2020 compared to $1 million in the first half of 2019.