Tips
Your employees are your only certainty in times of crisis
5 ways to motivate your employees in remote working environments
We keep hearing about the advantages of remote work: less time spent commuting, more autonomy and flexibility, lower costs, feeling way more productive, access to a broader pool of talent and so on. But Covid-19 and the immediate move to remote work created new challenges that companies hadn't experienced in the past — isolation from the team, social isolation in general, lack of routine and structure, challenges driven by being away from family and friends, and related conditions caused due to sitting for a long period of time.
One of the main difficulties is to keep our employees motivated and engaged in this new working environment. We collected the following ideas and initiatives, created by our portfolio companies, as we all still navigate the Covid-19 crisis. All companies mentioned below have 50–500 employees scattered across several sites around the world. This is an excellent opportunity to thank them for allowing us to publish their ideas so other companies can enjoy these insights. We hope you'll find it useful.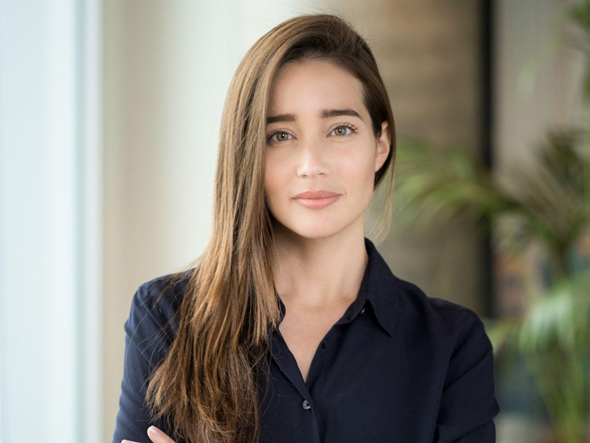 Naama Zalzman, VP Business Development at Vertex Ventures. Photo: Omer Hacohen
1. Check your company's pulse
"In the first Covid-19 wave, we initiated a Zoom Camp for our employees' kids and sent family packages. We also held personal calls with all employees to see how we can help," said Shiri Hilton, VP of HR at Innoviz. "In addition, Innoviz launched a survey to its employees to better understand what they need and how the company can help them."
Innoviz found out a few interesting things. For example, one of the common requests was to reduce the number of meetings around noon (the time people need to prepare lunch for their kids). Following that, together with requests for more "quiet" work time to concentrate, they created "No-Meeting Zones" every day at noon in the calendar for two hours, to enable the required quality time for all.
2. Let's be personal
YotPo launched its global "YotPoChallenge." In these challenges, employees shared "inspiring and creative ways to make the best time of this stay-at-home era." One of the challenges, for example, was "The Outdoor Space," where the employees were asked to send "the beautiful scenery you can find in the house or right outside your window." The winners received cool gifts from the brands the company works with. According to Rotem Alon-Yerushalaim, HR Business Partner at YotPo, this initiative worked well and achieved its goal  — raising a sense of belonging and engagement among employees.
Axonius held regular weekly "Coffee breaks" for all employees to talk about anything that's on their mind. "This is also a great way for new employees that joined during Covid times to get to know other team members (one of the many challenges of working remotely)" said Linor Shust, Director of People at Axonius. The company also had a global "Pizza Party" where they sent pizzas to the employees' families. It was important for Axonius to celebrate meaningful events during these times, such as the company anniversary, where they sent their employees branded cupcakes and champagne and had a virtual toast.
3. "Chuckathon" (or the perfect time for open innovation)
Covid-19 has shown that teams can work together and solve complex problems remotely. Some companies, such as Kryon, decided to take working remotely due to Covid-19 a few steps further and created the "Chuckathon," an internal hackathon for open innovation for their R&D department, with the assistance of other departments.
The hackathon was named after Chuck Norris (and was accompanied by their favorite Chuck Norris jokes). All R&D tasks were put on hold for five days and the "Chuckathon" kicked off. They even ordered an exclusive video from Chuck Norris himself! The results were phenomenal — a significant improvement in technological infrastructure, release of new features, and many product improvements they always wanted to make but never had time for. According to Michal Gershop-Sobol, VP of HR at Kryon, "People forgot for a moment that we were in the middle of a global pandemic. We saw the gleam in the employees' eyes. We have seen new developments, features, and even shortened installation times that were accomplished within a week."
In addition to that, Harel Tayeb, Kryon's CEO, held roundtable discussions for each department to answer questions, hear their thoughts, and discuss the company's roadmap and the impact of Covid-19 is having on the company. The company also held international 20-minute 1-on-1 Zoom meetings between randomly chosen employees who didn't know each other which resulted in many people getting to know parts of the company they only knew vaguely before.
"I remember that one of the employees called and said that the loneliness makes him work much harder and that he was 'burned out'. Of course, it has an impact on the rest of the team," said Gershon-Sobol.
"We divided the company into communities to make sure we are supporting all the employees. For example, we have a cooking group where every Thursday evening, someone else is leading a cooking class" Gershon-Sobol added. Kryon also organized Zoom date nights for spouses (online lectures and concerts) and launched the "Kryon TED Talks", where employees can prepare a short lecture on any topic they want, such as "How I met your mother in Cuba".
4. Being authentic
"It's a difficult period for everyone. From the very beginning, ZenCity's founders and the management decided to put things on the table and talk openly about their personal and professional challenges during the company's all-hands meeting", said Yael Cholow, Head of HR at ZenCity. For example, when protests began in the U.S., they highly resonated with employees. Many of them were born or lived in the U.S., but more broadly, the company is immersed in the social climate of many American cities based on its ongoing work with them. Eyal, the CEO, addressed this situation in his weekly company meeting. "This was very important to our employees, it has strengthened the morale and sense of belonging of everyone" Cholow added.
This distance may make people think that they are not being seen. The combination of the Zoom company activities, 1-on-1 conversation with managers and HR, and the transparency in messaging made employees feel passionate about its mission.
In addition, following the advice of their organizational consultant, Dr. Eldad Rom, ZenCity decided not to postpone the important processes of employee evaluations. It's a bit counterintuitive, but people need our feedback, especially in such sensitive times. They expect it, especially in a situation of uncertainty.
Now, when people can meet outside their homes, ZenCity plans to create 'teams dates' — where two teams can go out and do something fun together after work hours (under government guidelines) such as a picnic at the parks.
5. A sound mind in a sound body
OwnBackup provided live remote yoga class ("Wellness Wednesdays") for the whole company globally and has opened a Walking Group, a company-wide group in which people walk and log in their steps.
They also sent care packages to every team member, each one contained a jump rope, resistance band, stress ball, adult coloring book, outside chalk, and a deck of cards. In addition, they are holding a leadership presentation series on various business- and non-business-related topics such as stoic theory, the future of technology, SaaS metrics terminology, archaeology, and more.
For special events, OwnBackup launched the "Quaranteam Gift Exchange" between team members at all three sites (Tel Aviv, New York, and London) and held video game tournaments.
Working to give back to the community, OwnBackup team members worldwide came together to participate in a charity poker tournament in which all team members donated directly to the Michael J. Fox Foundation. During Pride Month, the company donated to the Trevor Project and coordinated the purchase of OwnBackup Pride Month T-shirts for everyone who donated. They also planned informative sessions for the team to learn more about LGBTQ history and gender pronouns in the workplace.
Ultimately, there is no one-size-fits-all rule here. Every company needs to take and implement initiatives that match its organizational DNA. The key is to communicate consistently with your employees, provide them with constant feedback, ask them questions, show them you care about their well-being and not just their KPIs, and keep them close to your core business decisions.
Naama Zalzman is VP of Business Development at Vertex Ventures