HR Post Covid
Cultivating a sense of belonging is the number one challenge for companies right now, according to IncrediBuild's HR manager
IncrediBuild's Head of HR Ayelet Hammar talks to CTech about some of the ways the industry is expected to change post Covid-19.
"The keyword is adapting," says Ayelet Hammar, VP of HR from IncrediBuild for CTech's project 'HR in the post Covid-19 era'. "Instead of completely canceling activities we planned pre-Covid, we created a Covid-safe version of them or created a new activity from scratch to fit these times"

In this new project from CTech, HR managers from multiple Israeli tech companies share their experiences and insights about workplace changes during such unconventional times. Each HR manager addresses the ways they faced the fascinating challenges posed by Covid-19, how they invented new activities for their teams and what they will take with them from this period, if anything, once it is all over.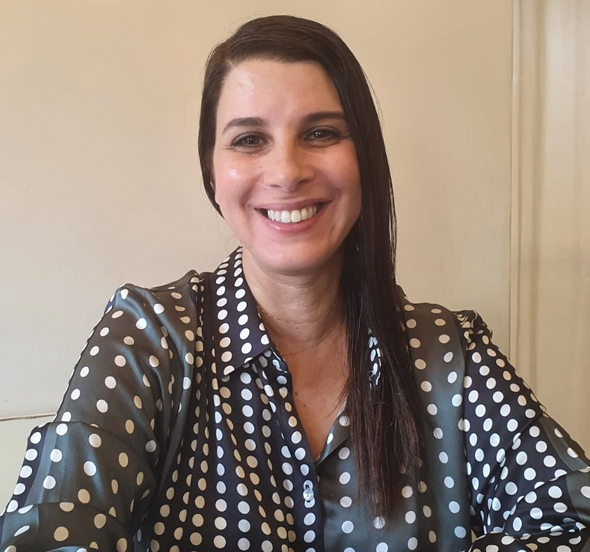 IncrediBuild's HR manager Ayelet Hammar. Photo: IncrediBuild
IncrediBuild's Ayelet Hammar joins us as we break down how the company was impacted by 2020 and what they did to end up on top.
Company name:
IncrediBuild
Field of activity:
IncrediBuild turbocharges development from compilations to testing to release automation, releasing better products to market, radically faster.
Number of employees/location:
In the last 18 months, we quadrupled our size from 20 to 90 employees in offices around the world: Israel, Japan, China, and Ukraine.
Professional background of HR manager:
I joined IncrediBuild seven months ago. Before that, I was at Amdocs for eight years as Delivery Head of HR. I have 25 years of experience in the HR arena, most of them in large scale high tech companies such as Alvarion, RAD, and Comverse.
On a scale of 1-10, how much did the coronavirus pandemic disrupt HR operations at the company?
I would say 3 - aside from implementing new safety guidelines, we are a company that has encouraged work from home for over a decade, and our specific type of business has not been greatly impacted by Covid-19.
What interesting technological tools do you use in employee management/ recruitment?
We have a variety of tech tools to support the candidate and employee experience, but we're firm believers that the tech doesn't mean a lot without the human intention behind it. For example, our applicant tracking system which keeps track of the thousands of CVs we receive can never replace the personal touch of writing a personal specific email or calling candidates to talk about their unique circumstances. This is even more crucial in Covid-19 times, when a lot of people are feeling lonely and "unconnected" to other humans.
What positive and/or negative impact did the outbreak have on the human capital of the company?
IncrediBuild is a stable and growing company, and so other than one or two positions we reconsidered due to the new reality, no employees experienced any change to compensation, benefits, or job security. For example, even though we work three days from home now, we are still offering 10bis services to any location, and we are one of the few companies that bear all the costs for 10bis as an employer, meaning the employees don't see any tax deduction for this benefit on their payslip. Not only that but in fact, we are constantly hiring new IncrediBuilders and launching fun new activities to enrich the employee experience.
Of course, like every company, we had to adapt to the new global reality. But what worked in our favor was that IncrediBuild is a company that encouraged work from home for the entire last decade, and so we are well versed in WFH practices and have the right infrastructure set up, even when onboarding new employees. We are currently working in capsule mode and each group is coming to the office twice a week. We believe this hybrid model is important to keep the balance between safety and the irreplaceable human connection you get when you see your co-worker in the corridor.
The keyword, like I mentioned previously, is adapting. Instead of completely canceling activities we planned pre-Covid, we created a Covid safe version of them or created a new activity from scratch to fit these times. For example, we just launched our company values, and we are going to create a unique experience around each value in the coming months. Lectures were moved online, larger groups were split to smaller ones in big spaces, all the food in office has been transformed to personal size (from tiny cereal boxes to personal salads in the morning), and more.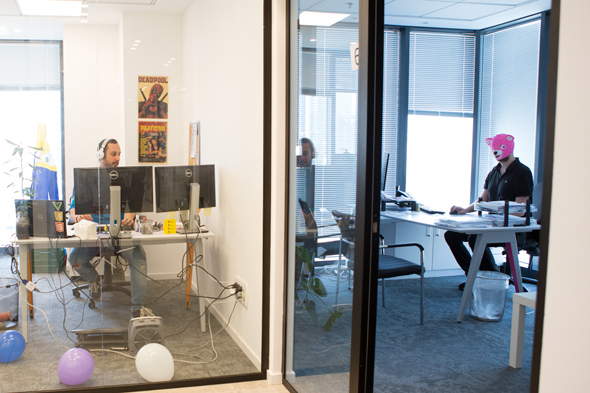 IncrediBuild's office. Photo: IncrediBuild

What are the two major challenges you are coping with these days?

The number one challenge for companies right now is cultivating a sense of belonging. To belong, you need to feel like you are part of something great (along with great people for the ride) and know where it's going tomorrow. That's why we increased the number of personal roundtables with our CEO, where each time a different group of employees gathered to talk about what's on their mind and hear the company's next steps directly from the inspiring source. The feedback has been extremely positive.

The second challenge is the downside of capsules. When you only work closely with the same group of people, it can decrease the diversity of minds around you and consequently hurt creativity and productivity. To counter that, we are mixing up our capsule members from time to time (always after a self-isolation period at home before switching). Employees are delighted to see people they missed for months in the flesh and new exciting partnerships are formed.

Are you actively recruiting? If so, what is the process and where can applicants find you?

IncrediBuild is one of the only companies in the market that hasn't "frozen" our recruiting efforts. In fact, we're recruiting more than before Covid-19. You can find all our open positions at any given time on our career page.

Which changes forced upon you by the circumstances will stay in place after the medical emergency is over and which are you most eager to revert back to normal?

In some ways, the Corona era has been HR's finest hour. It gave us the opportunity to evolve beyond our regular methods, made us more strategic, and got us always thinking five steps ahead along with preparing remote backup scenarios. That is definitely a form of thinking we will retain when things calm down. As far as the things we are most eager to return to, we are grateful to be part of a company where people miss each other when they are in different capsules or that employees actually want the CEO to be in their capsule. We can't wait to have a big ole reunion in the real world.