Payoneer founder and president Yuval Tal to step down and join Team8's fintech fund
Team8's team is also rumored to include Rakefet Russak-Aminoach, former president and CEO of Bank Leumi, one of Israel's two largest banks
Yuval Tal, the founder and president of Israel-based online payment company Payoneer Inc. will be stepping down from his position and joining the fintech fund of Israeli cybersecurity think tank and a startup foundry Team8, one person familiar with the matter who spoke on condition of anonymity told Calcalist. Tal will remain at Payoneer as an outside advisor, the person said.

Team8's team is also rumored to include Rakefet Russak-Aminoach, former president and CEO of Bank Leumi, one of Israel's two largest banks, the person said.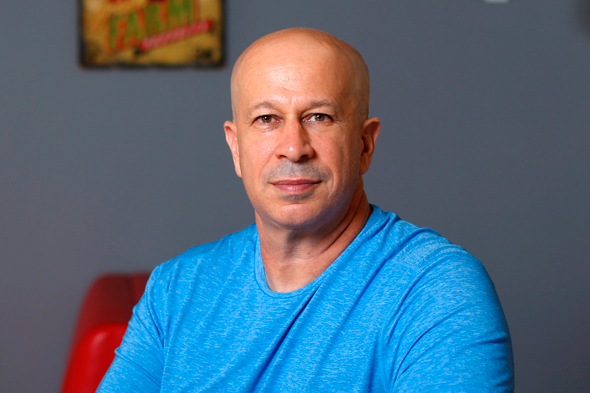 Payoneer co-founder Yuval Tal. Photo: Ron Rosenfeld
Founded in 2005, Payoneer provides online money transfer and digital payment services. Users can pay and receive funds via several methods, including credit cards, debit cards, electronic wallets, and bank transfers. The company entered the credit card processing market through its 2019 acquisition of Munich-based payment company Optile GmbH.
Payoneer has raised approximately $245 million to date from investors including Viola Group, Greylock Partners, TCV,Susquehanna International Group, Vintage Investment Partners, Wellington Management, and Chinese insurer Ping An Insurance.
Payoneer employs 1,500 people worldwide, including 900 people in Israel and is active in more than 200 countries, servicing over 4 million clients including Amazon, Airbnb, Google, and online gig marketplace Fiverr Int. Ltd.
Earlier on Monday, Calcalist reported Payoneer is recruiting 300 people, half of them in Israel
.
Tal has long believed collaborations between entrepreneurs and investors are crucial from the earliest stages of a company's life. "I think that if you want to succeed you need to find companies that are willing to be your future clients, so you know that once you've built your product they will give it a chance," Tal said at a Calcalist conference in January. "When you start out this way, investors will look at you differently," he said.
Payoneer is not Tal's first fintech success story. In 1999, he founded Borderfree Inc. (then E4X), which offered automatic currency conversion services to e-commerce retailers, allowing them to display the customer's local currency on their website while receiving their payment in dollars. In 2015, Borderfree was acquired by New York-listed e-commerce company Pitney Bowes Inc. at a $450 million valuation.
"The more complex and mature the fintech industry gets, the far more difficult it becomes to find the right product," Tal said at the conference. "There are a lot of unicorns and mega funding rounds but this goes hand in hand with fewer smaller rounds because it is very difficult to know which horse to back," he added. "This is a market failure that is slowly being resolved," he said.