Dipsee.ai wants to reinvent the lifeguard using cutting edge tech
Employing computer vision and artificial intelligence, Dipsee.ai can help lifeguards save thousands of lives each year
Israeli startup Dipsee.ai has developed a system that can help lifeguards around the world identify swimmers who may be in need of assistance. Using computer vision and AI, Dipsee's device can be placed on beaches and coastlines around the world to detect and identify the difference between regular recreation and people who are in danger of drowning.

"We found that the most advanced technology used in the field for the last 100 years is binoculars," said Dipsee.ai CEO Yaniv Vaknin. "We thought it should be different."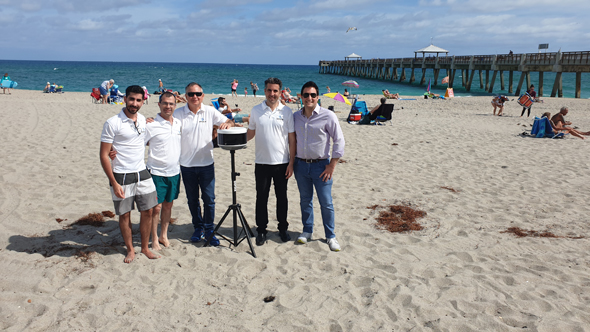 The Dipsee.ai team in Florida. Photo: Dipsee.ai

Vaknin got the motivation to develop a lifeguard assistance tool after his young son nearly drowned while swimming at the beach in Israel. Thankfully, everything was fine - but 320,000 people a year around the world aren't so lucky.

Dipsee's cameras can be bought by cities, local municipalities, or counties to be placed on their beaches. They monitor the coastlines using smart sensors and computer vision to detect dangerous situations in real-time and post alerts to lifeguards or local authorities.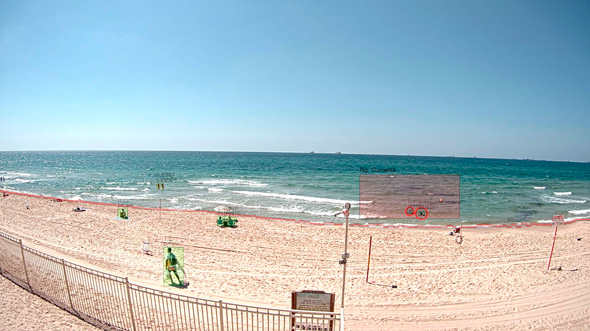 Dipsee.ai's system in Ashdod. Photo: Dipsee.ai

Wary of privacy issues, the device doesn't track faces, but rather spots patterns and simply highlights irregularities if someone is behaving abnormally. According to Vaknin, 80% of all drowning occurs in a rip current - something Dipsee's technology can spot and warn swimmers to avoid.

Currently, the system is only in place along a beach in Ashdod, Israel. The pilot was installed after a man failed to rescue a young girl from the sea's strong tides. The company hopes to raise funding outside of friends and family to enhance their research and development, and ultimately to deploy in the United States and Europe.

"The vision is to enable a full-cycle of lifeguarding to monitor, detect, and act," explained Vaknin. "Think about surgeons: 20 years ago they were working only with their hands… We are enabling a technological layer for the first responders to save lives."