Survey: Only 25% of workers will be able to continue working from home after Covid-19
A survey by Juniper Networks, conducted in June and July, showed organizations express concern over internet security
A survey by Juniper Networks found that most organizations do not intend to stay working from home once the coronavirus (Covid-19) pandemic has subsided.

Israeli companies from the public and private sectors stated that only 25% of their workforce would continue working from home, either partially or full-time, compared to 34% in the U.S. and 38% in the EMEA region.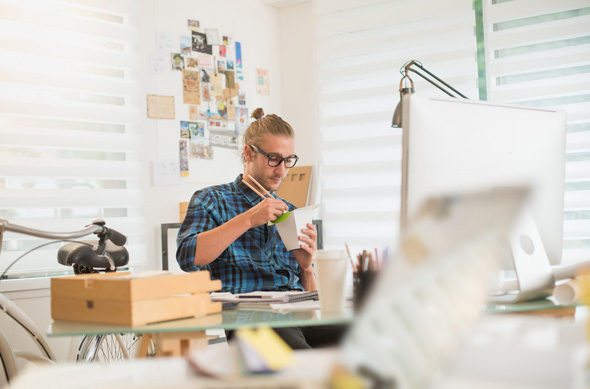 Working from home. Photo: Shutterstock

Six months after worldwide lockdowns started taking place, 78% of Israeli organizations also expressed concerns about their corporate networks and information security since they had difficulty implementing additional measures required to maintain levels of security. This number is slightly higher than in the U.S. (77%), and the EMEA region (71%).

"There is a clear narrative among senior IT and security professionals that is overwhelmingly confirmed in this survey," said Samantha Madrid, VP of Security Business and Strategy, Juniper Networks. "Put simply, they know network security is hugely important, with failure increasingly carrying significant risk for their organization. The old way of thinking about security will no longer suffice for those companies battling a new norm."

Most Israeli organizations invest approximately $15-25 million in IT services per year. According to the study, 38% invest $20-25 million while 34% invest $15-20 million, which is similar to other regions.

The survey took place between June and July of 2020 and canvassed one thousand executives, CTOs, CIOs, IT managers, and experts from nine different countries: France, Germany, Israel, Italy, Saudi Arabia, the Netherlands, the UAE, England, and the United States. The industries varied from education, financial services transport, media, telecoms, and governmental offices, with the surveyed companies all employing between 1,000 and 5,000 people.