Thanks to its autotech prowess, Israel accepted to global car-makers club
Despite the country not having any passenger vehicle manufacturers, Israel was invited by virtue of its advanced autotech industry
The International Organization of Motor Vehicle Manufacturers (OICA) has accepted Israel as an official member. Israel is the only member of the organization that doesn't actually manufacture passenger vehicles. Israel is represented in the organization by the Israel Vehicle Importers Association (IVIA) and the main reason for its acceptance is the country's advanced autotech industry.

The OICA was founded in Paris in 1919 and stands for "Organisation Internationale des Constructeurs d'Automobiles." It currently has members from 39 nations and maintains permanent committees that conduct activities in the fields of technical affairs, communication, and industry statistics, among other things coordinating policy regarding pollutant emissions, standardization and taxation.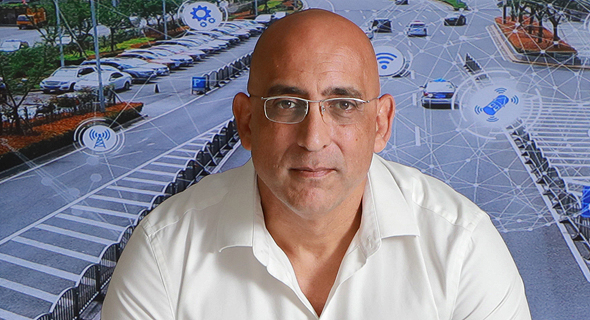 Hezi Shayb, CEO of IVIA. Photo: Dana Kopel
"This is very significant for Israel's auto industry and the country's developing autotech industry," said Hezi Shayb, CEO of IVIA. "IVIA will gather all the vast information it will receive and make it accessible to the entire industry. In addition, the association will act as a bridge between the Israeli tech companies that are developing solutions in such sectors as cybersecurity, connectivity, autonomous vehicles and electric vehicles, and connect them with car manufacturers across the world and help strengthen Israel's status as a global autotech leader. I believe that this bridge will allow Israeli tech companies to be exposed to the global auto industry, understand its needs and provide solutions."